October 11th

Remack® Is Better Than Rebuilt. Here's Why.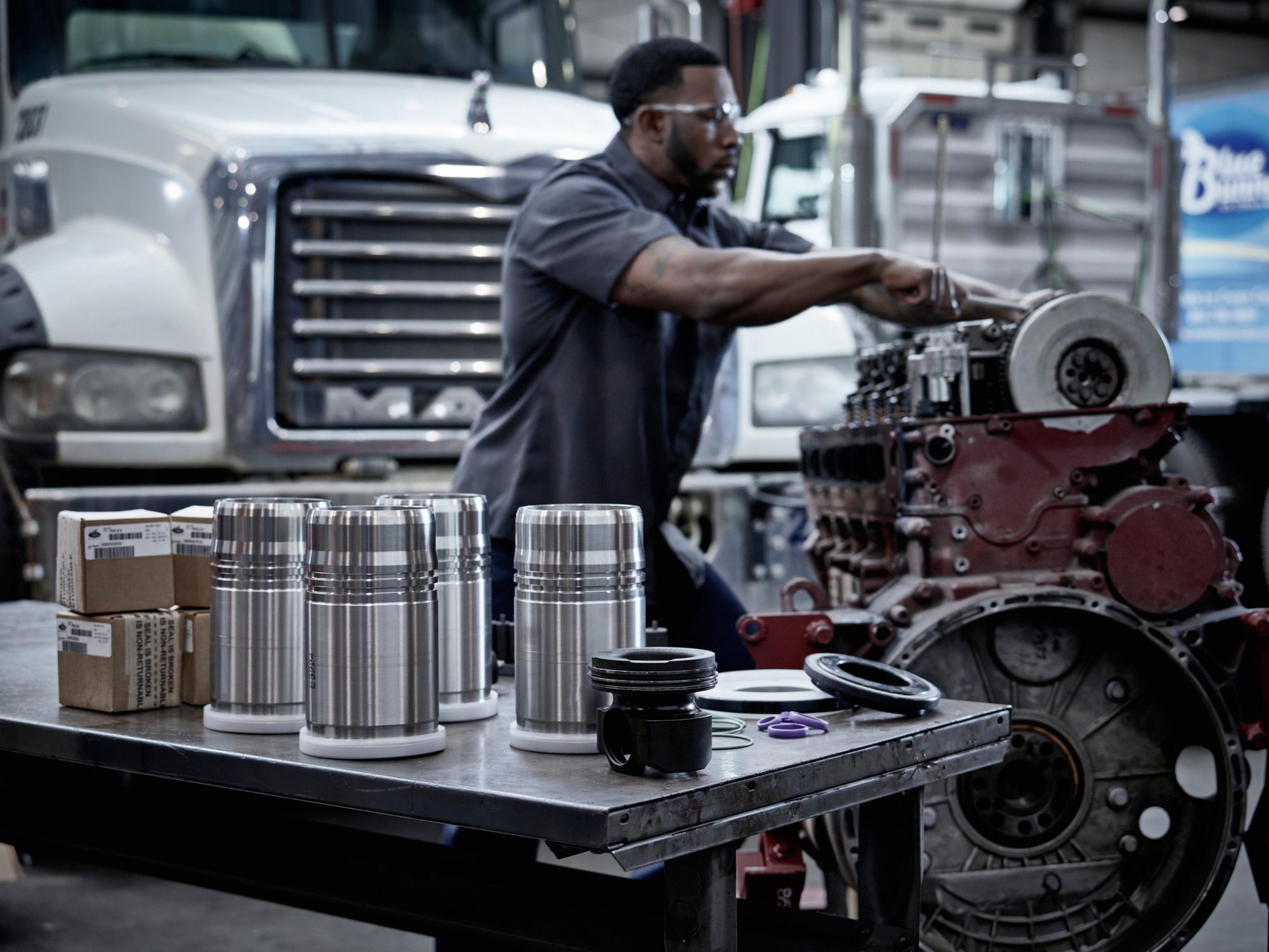 Source: https://www.macktrucks.com/mack-life/blog/2018/october/remack-is-better-than-rebuilt-heres-why/
Publication Date: 2018-10-11
You count on Mack trucks to be rugged and reliable. That's why you bought one in the first place. You wanted a vehicle that you could count on day after day, year after year.
That same reliability comes guaranteed in every REMACK® component. And it's why they're a better value – and choice – than your average rebuild.
All REMACK components are remanufactured, which means they are taken back to their original state using the strictest OEM specifications. When you go to your local rebuilder, you can expect that only parts that are excessively worn or broken will be replaced, and those replacement parts could come from anywhere. Those kinds of shortcuts don't bring a component back "up to spec," and they don't meet Mack standards.
With REMACK components, you never get less than 100 percent Mack dependability. REMACK can make this promise through:
Quality control. Before a part is remanufactured, it goes through a strict quality control process. Parts that show signs of wear, cracking or other flaws that could affect performance are rejected. Selected parts are cleaned, machined and tested to ensure they work exactly as intended.
Technology. Our Mack engineers and highly trained factory technicians apply current technology to ensure every REMACK component meets exact OEM specs. Our computerized numerical control (CNC) machining centers ensure that every product receives the latest updates possible.
Warranty. All REMACK components are covered by a 100 percent parts and contingent-damage warranty. And if they're installed by an authorized Mack dealer, they're also covered by a 100 percent warranty on labor.
Availability. You can buy REMACK components at 420 dealer locations throughout the United States and Canada.

REMACK Reliability from Engines to Pumps
To keep the vehicles in your fleet running as intended, REMACK offers components in dozens of categories, including:
Engines
Transmissions
Carriers
Short blocks
Cylinder blocks
Muzzle loaders
Injectors
Oil pumps
And that's just the beginning. Talk to your nearest dealer about the full line of REMACK remanufactured components, which are only available through the Mack dealer network.