A Vision for Excellence
Growing up on a farm, John Sr. understood machines. In his first job, at a farm dealership, he began his career as a mechanic. His very first shop was so small, it only accommodated cars and pickups.
Central Automotive Services grew and for more than 27 years as he repaired every kind of truck.
In 1993, in his mid-fifties, he accepted the offer to become a Mack dealer – that changed everything.
In 2008, John Sr. passed the responsibility to his son, John. He inspired the next generations to continue his legacy
of working hard, leading by example and living generously.
Today, Vision Truck Group looks forward to driving forward, expanding and continuing to build on a
foundation of excellence.
A Heritage Of Vision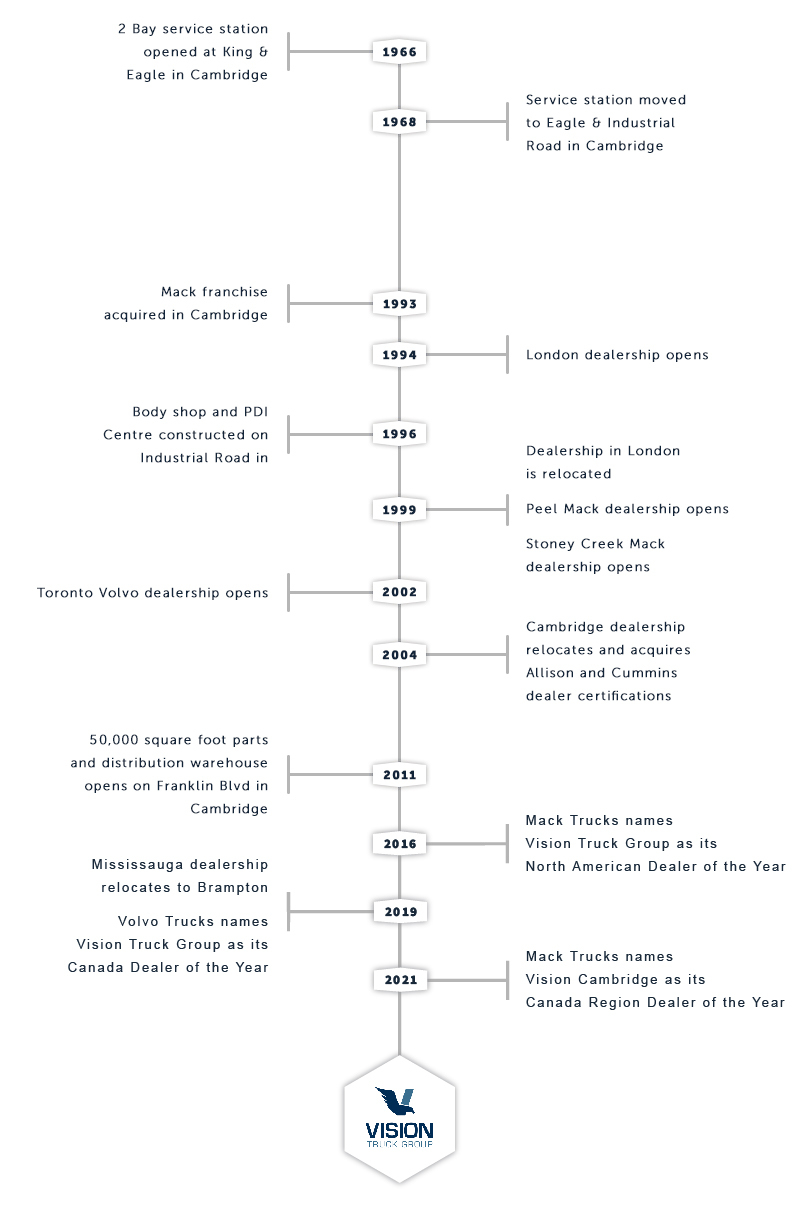 Major Awards
Vision Truck Group is honoured to accept the following awards: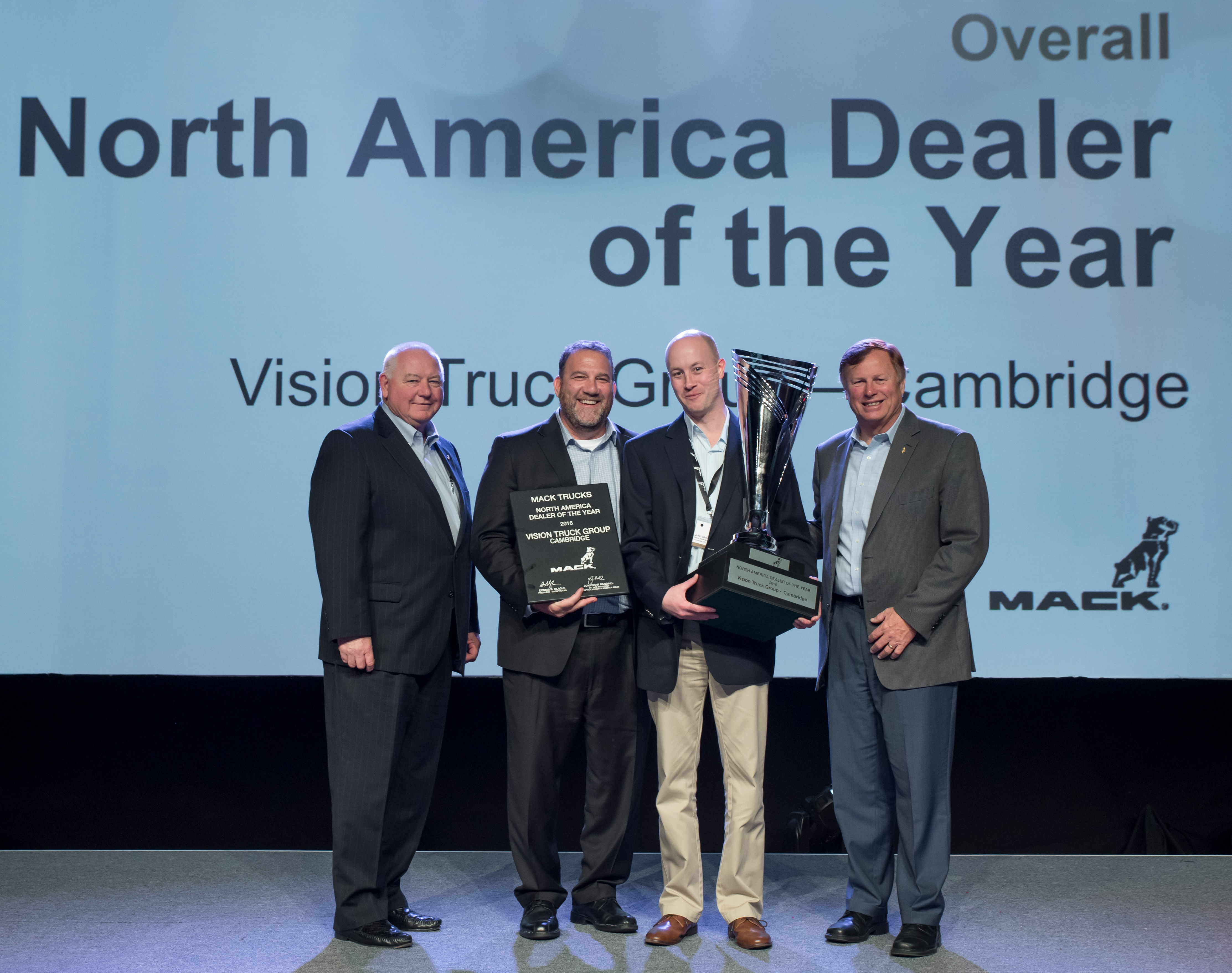 Mack Trucks Names Vision Truck Group As Its North American Dealer Of The Year
2016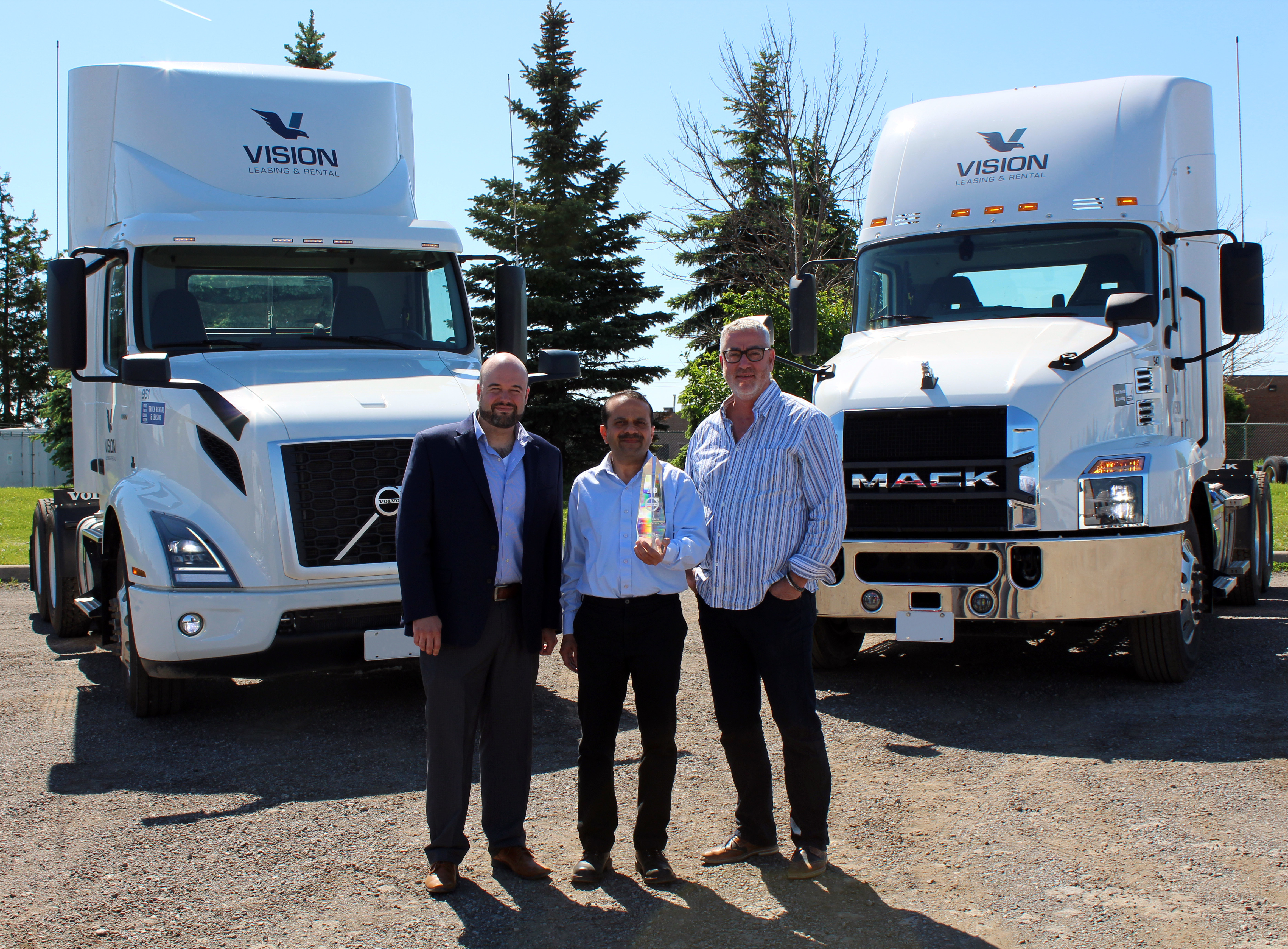 Volvo Trucks Names Vision Truck Group As Its Canada Dealer Of The Year
2019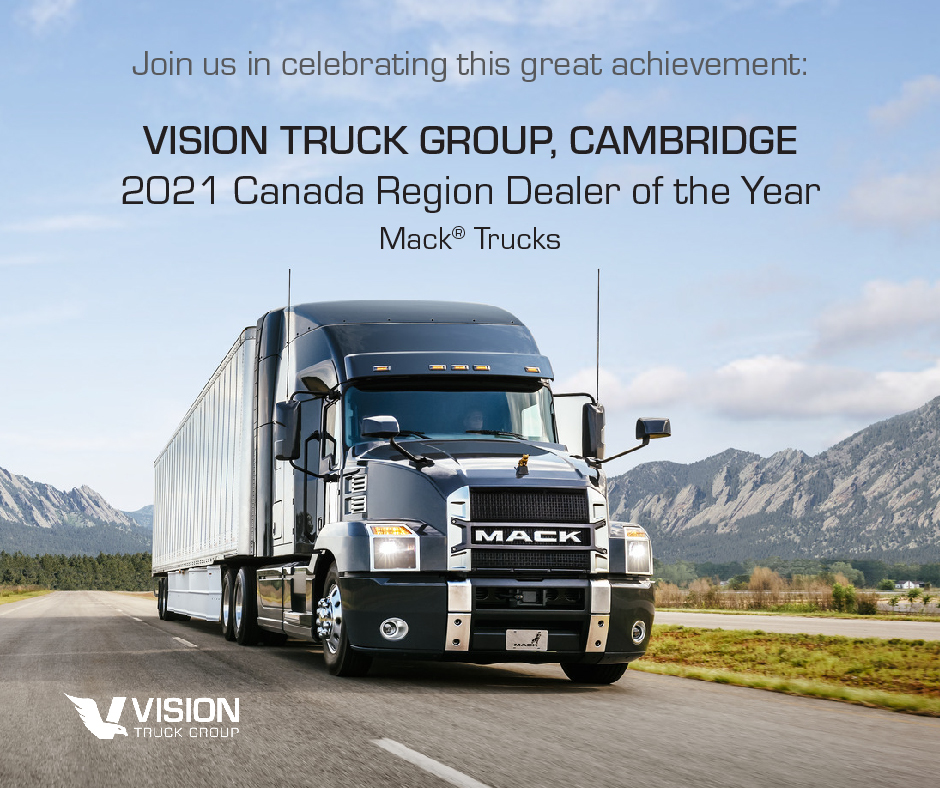 Mack Trucks Names Vision Cambridge As Its Canada Region Dealer Of The Year
2021
"Vision Truck Group exemplifies the kind of organization customers are drawn to, and for good reason," said Jonathan Randall, senior vice president of sales for Mack Trucks North America. "The service, support and dedication they provide keeps their customers on the road and earning, and Mack Trucks is proud to be their partner."
"Everyone at Vision Truck Group adds to the consistent and exemplary performance as one of our premier Canadian dealers," said Paul Kudla, managing director, Canada at Volvo Trucks North America. "The Vision Truck Group team continues to be the ultimate ambassadors for Volvo Trucks North America and its commitment to customers, which has proven to be the best in Canada."
The regional dealer of the year award is awarded to the dealership that excels in all areas of the business: new truck sales, parts performance, leasing operations, customer satisfaction through service excellence, while also maintaining a focus on business growth.