February 27th

Do you want to save money on parts?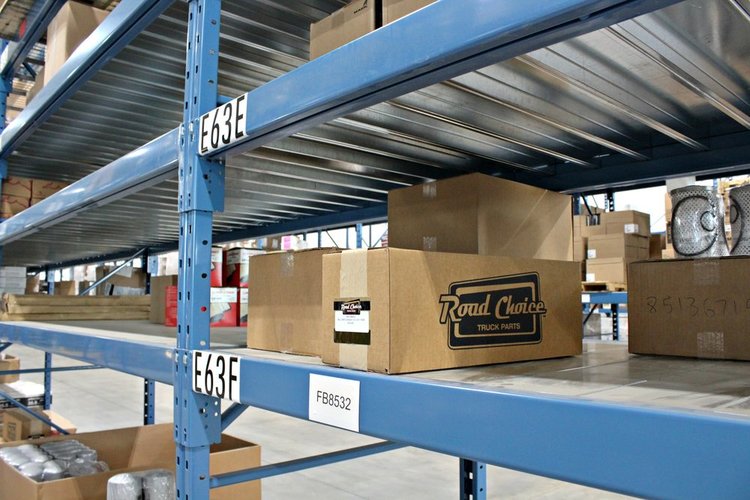 Did you know Vision Truck Group sells and stocks used parts for many different types and makes of vehicles? Currently our new 50,000 square foot warehouse in Cambridge has over $300,000.00 worth of used parts ready to be purchased. You can see these used parts by logging on to the Vision Truck Group website, selecting the "Parts" icon, and scrolling down to the "used parts" icon. Once in the inventory you can search by description or part number. You can also use the handy " search " bar to locate the used part you are looking for. You will notice that each used part has a picture(s) with a price and a tag number. If interested in a particular part, as we may have several of the same part you are looking for, please make sure you quote the tag number assigned. As you scroll through the many pages of used parts we have on hand you will notice that we stock used hoods for Mack, Volvo, Freightliner, Kenworth, and International. We also carry headlights, fairings, bumpers, grilles, and even a radiator assembly for these other brands of trucks. The pricing of these used parts is typically about 50 % the cost of replacing as a new part. The ability to purchase these parts as used save you money in the long run.
Here is a link to our used parts page… http://visiontruckgroup.com/parts/portal
You will also notice that we commonly run a used part special that is noted on our "Used Parts" page. Currently we are running a " Volvo Collision Repair Special " package deal. When you purchase a hood, a pair of headlamps and a grille you save 25 % over the regular used parts price.
Still not finding the part(s) you are looking for ? We have access to Dex Heavy Duty Parts. Dex is a Mack / Volvo owned company which is based in North Carolina. They are a very well ran and organized truck recycler. They have a website similar to ours where you can find truck parts for all makes and models. You can gain access to the DEX website through the part page on our website. Click on the Dex link and you are on your way to finding even more used parts. If you would like a hand finding the parts your looking for, contact us and we'd be glad to help you out.
Here is a link to gain access to Dex … https://www.dexheavydutyparts.com/
The pricing on the DEX site is un U.S. dollars and does not factor in freight and customs to get across the border. Due to the volume of parts Vision purchases through DEX and brings in by the trailer load we're able to offer these parts to our customers at a very competitive price.
So as you can see better Parts pricing is only a couple of clicks away.