It's still a VNR
While the VNR Electric is revolutionary, the truck itself is immediately familiar, based on the highly popular Volvo VNR. Drivers will instantly recognize the maneuverability, visibility, and safety that are part of every VNR.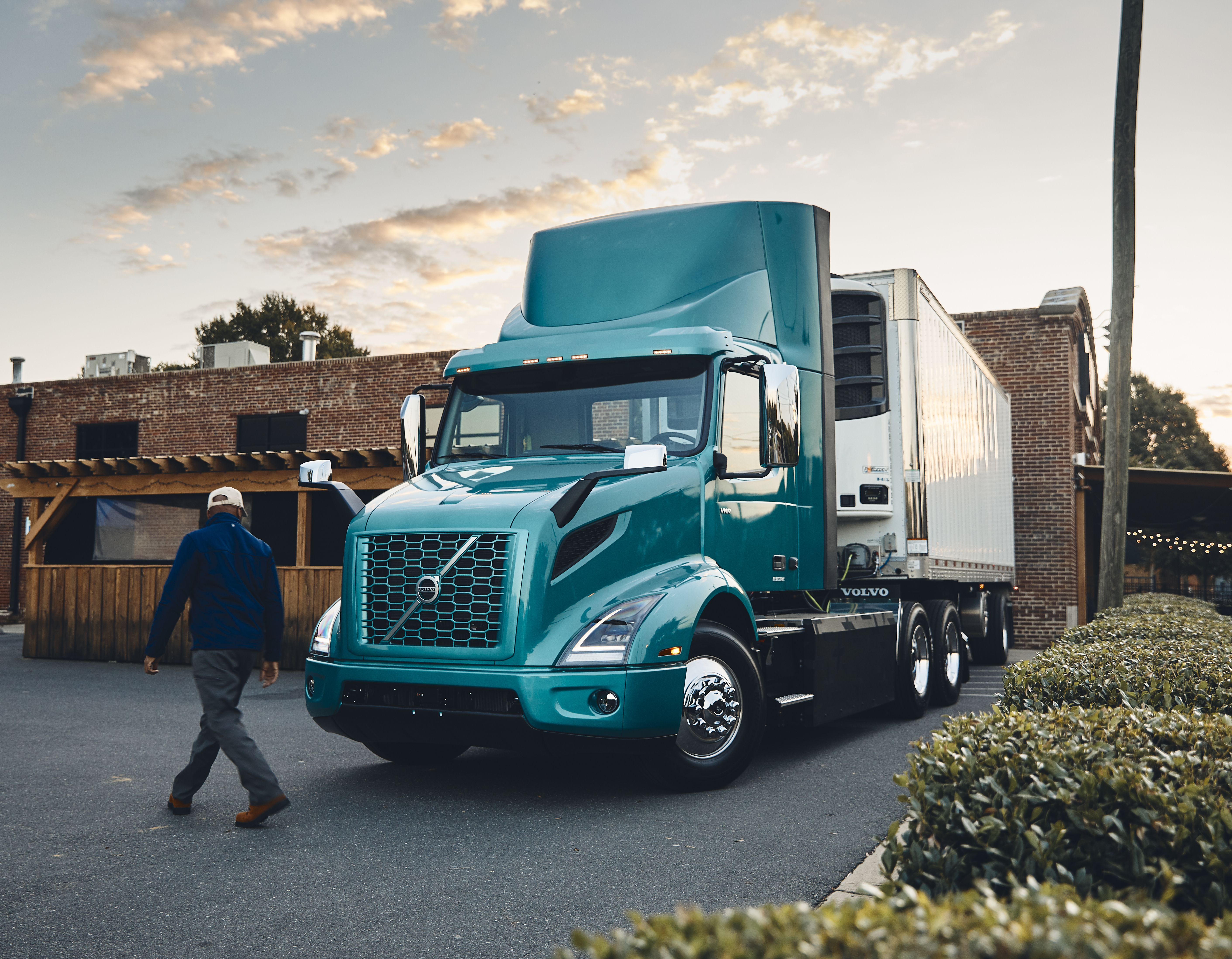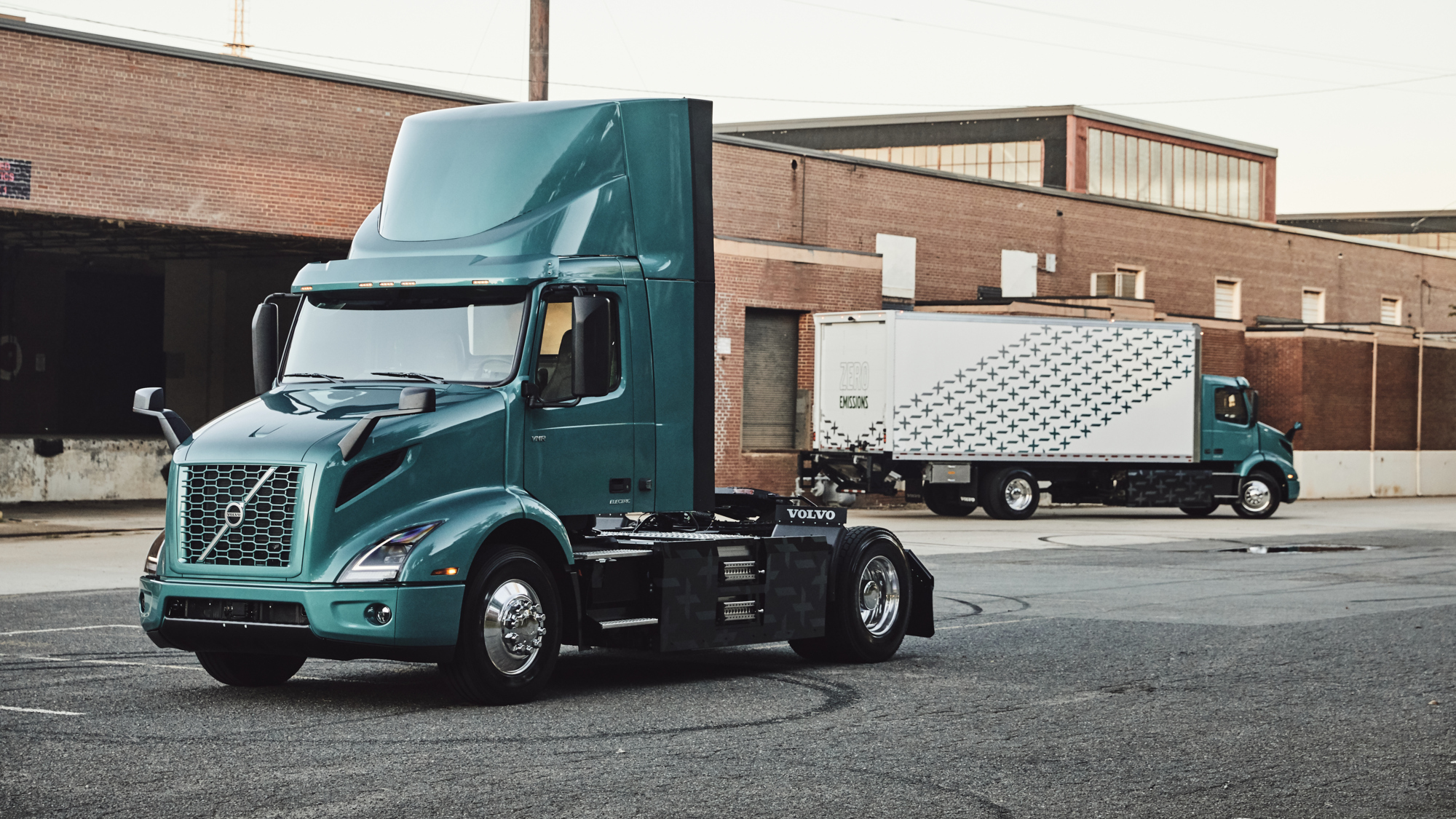 Complete solutions for electromobility
No OEM is more qualified to help you with the vehicle, service contract, financing, and charging infrastructure you'll need for tomorrow's electric fleet.
It's time to meet the family
Available as a 4x2 and 6x2 tractor, or single-axle straight truck, there's a VNR Electric that fits your local delivery application.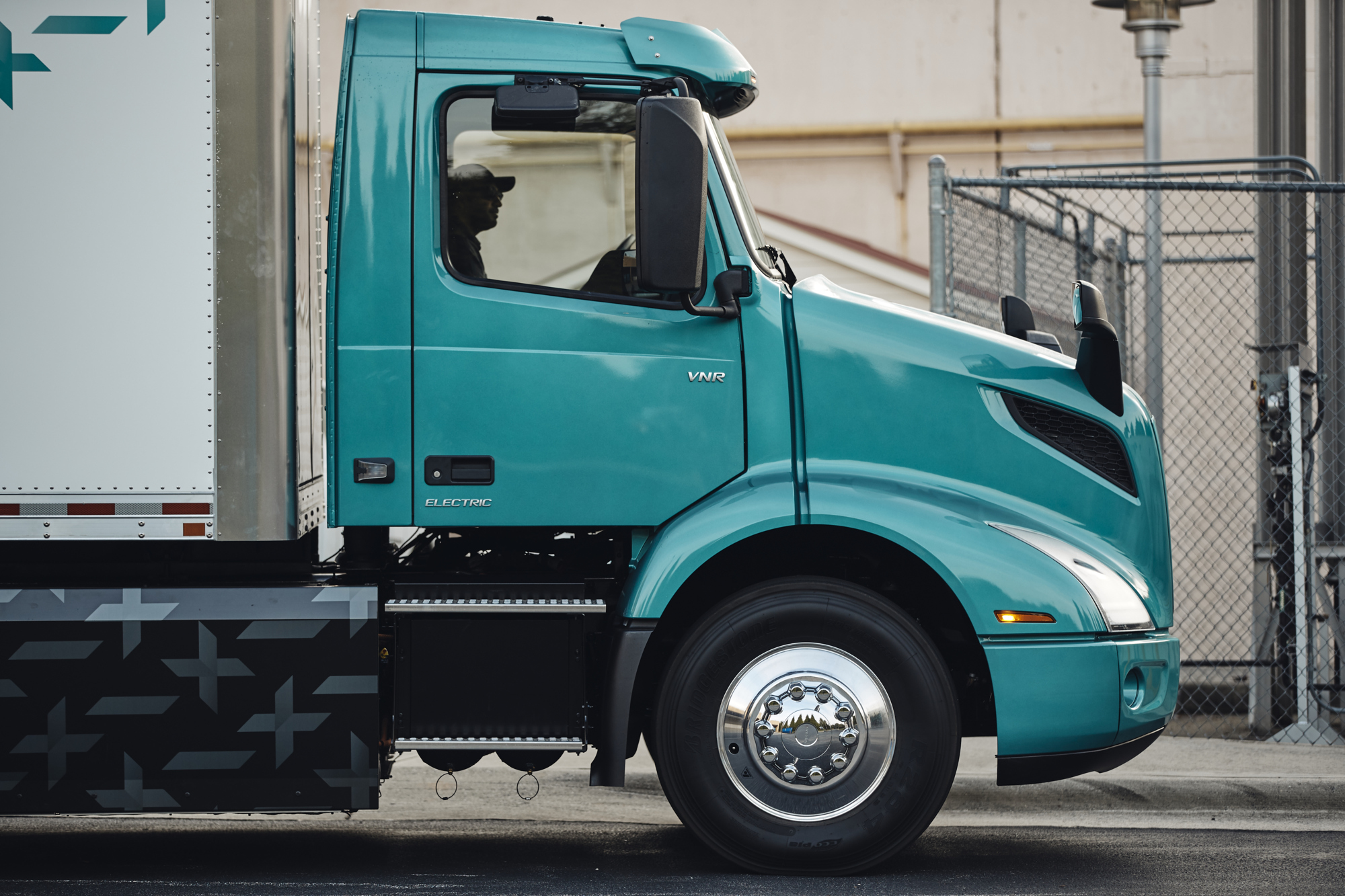 A great workplace just got even better
With electromobility comes several benefits like quieter cities, cleaner air, better traffic flow and a better working environment for all. Less noise also means less stress and reduced fatigue for the driver, improving their work environment.
Stand for sustainability
As the global leader in zero-emission electric trucks, Volvo is committed to reducing pollution, noise, and traffic on crowded urban streets. When charged with renewable energy, the VNR Electric is highly energy efficient with no climate impact.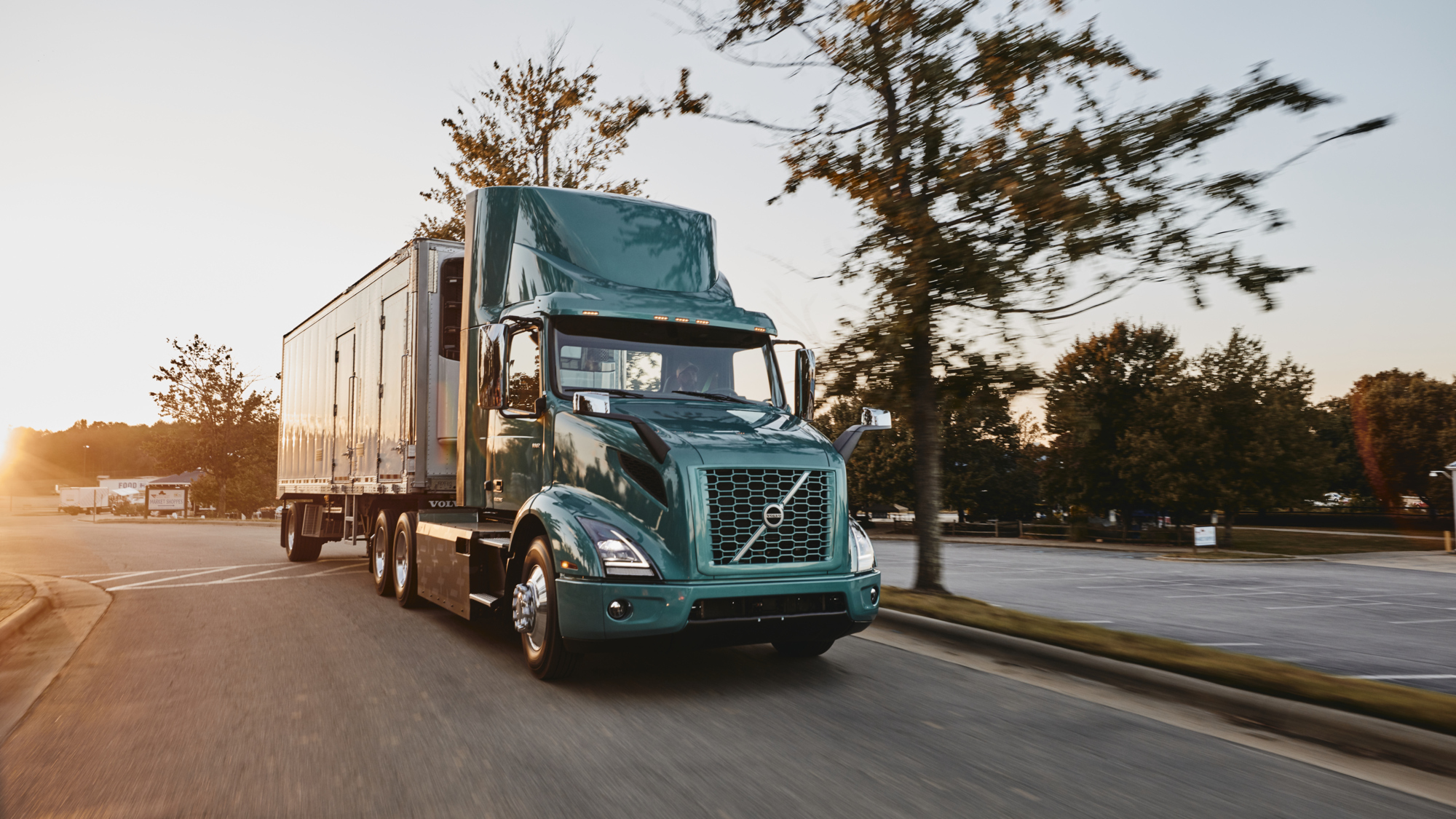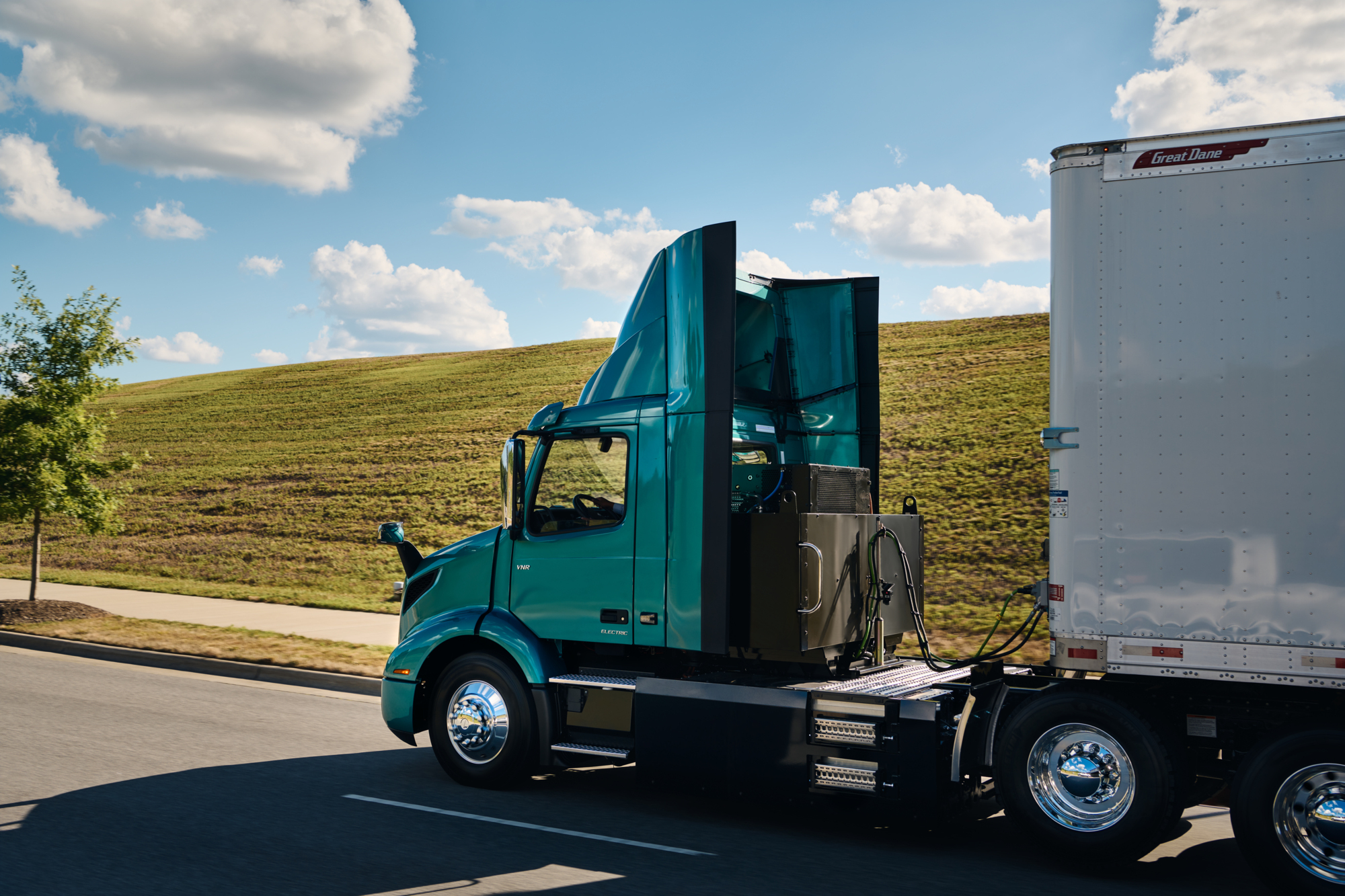 Enhanced Configurations
An expanded six-battery system now provides greater flexibility in hauling. Our 6x2 and 6x4 offerings can cover up to 275 miles on a single charge. This six-battery configuration makes electrification viable for a wide range of local and regional fleet operations.
In addition, our improved four-battery system is available in five configurations. Order it as a tractor with 4x2, 6x2, or 6x4 setup. Or choose a straight truck with 4x2 or 6x2 axle option. Whatever your need, here's a VNR Electric that fits your local delivery application.


Proven drivetrain
The VNR's drivetrain is rated at 455 hp with up to 4,051 lb/ft torque. This allows for quick starts and excellent responsiveness in the close quarters of urban delivery. The fully-integrated driveline features Volvo's two-speed I-Shift automated transmission for smooth acceleration. Our VNR Electric is capable of highway speeds.

Real-Time, All the time
Volvo is the hands down leader in connectivity, and the VNR Electric is no different. We've developed a best-in-class, real-time diagnostic system, available in every truck we build. Unparalleled connectivity and service experts available 24/7.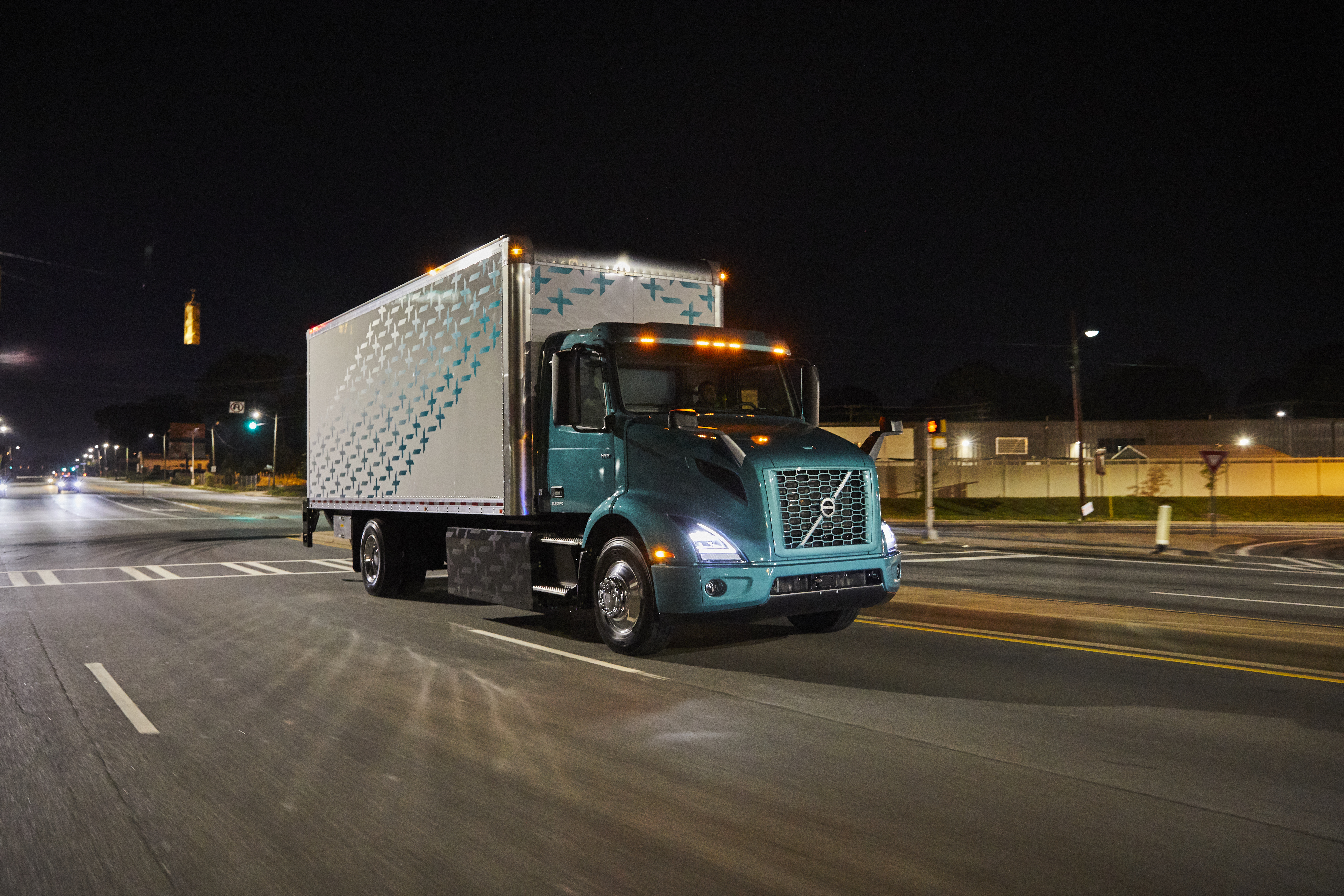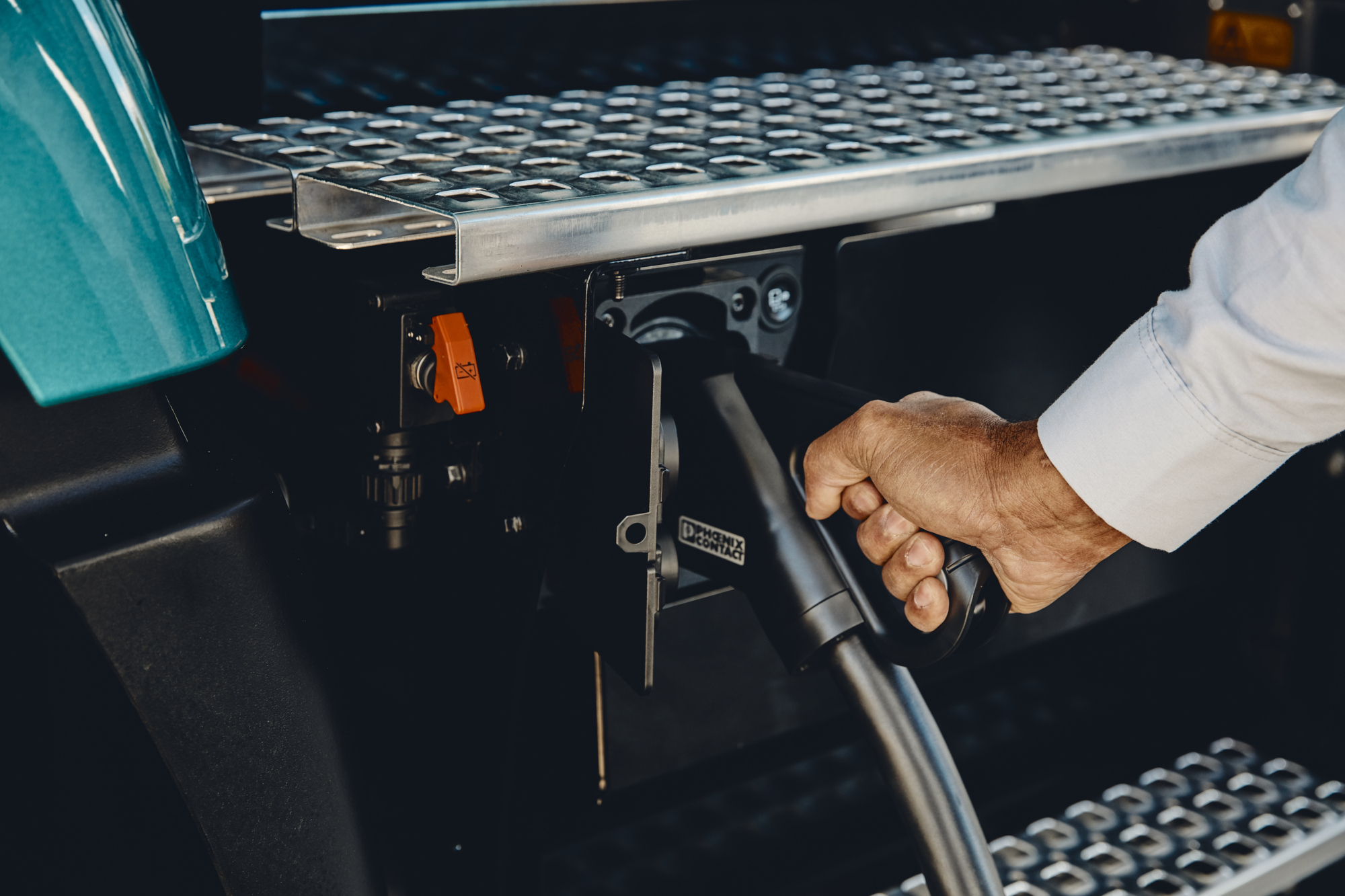 Charged up
When you finally need a charge, the energy storage system can be charged to 80% in 60 minutes in a 4 a battery configuration, and 90 minutes in a 6 battery configuration – with a 250kW charger. Both CCS1 & CCS2 connectors are available.



We've got you covered
Using the industry's most advanced telematics and real-time diagnostic system, our battery monitoring service allows the Volvo Uptime Center to proactively work with customers. The system forecasts the remaining useful life of the vehicle battery packages, maximizing battery life and optimizing maintenance and charging procedures.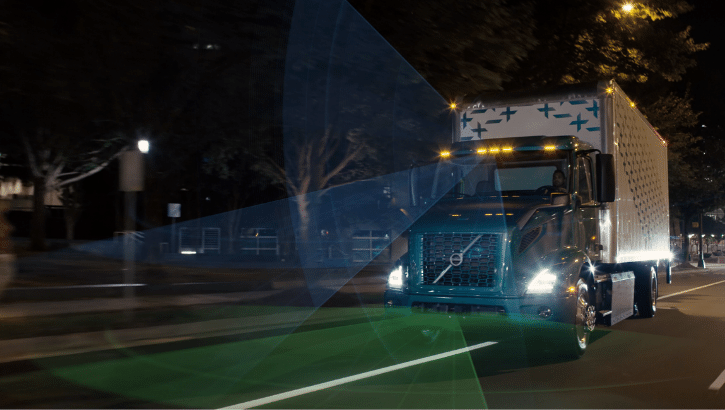 Safety is standard
Included with the VNR Electric is Volvo Active Driver Assist, which is forward collision avoidance technology that helps drivers adapt and respond to changing traffic situations to help reduce the risk of collision. We take camera and radar technology and combine them together, working in unison to give the driver the best information available.
Batteries too
Collision tests. Barrier tests. Head impact tests. The VNR Electric cab has passed them all and they're the toughest cabs around. You're always well protected. Featuring a side impact protection barrier that's integrated into the mounting system of the battery box.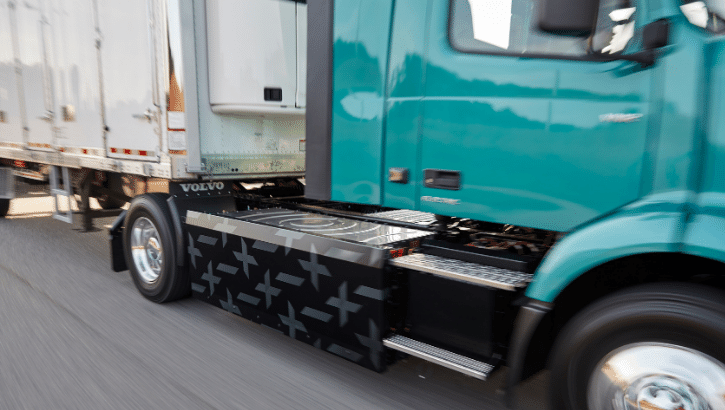 Holistic electromobility solution
Find out all the considerations that need to be addressed to make electromobility a success.
Please contact one of our Volvo Account Managers for more information
-
With you every step
Please fill in the fields and click the submit button. All form fields with an asterisk are required.
Vision Stoney Creek
Monday - Friday

7am - 2am

Saturday

7am - 4pm

Sunday

Closed
Vision London
Monday - Friday

7am - 2am

Saturday

7am - 4pm

Sunday

Closed
Vision Parts Distribution Centre
Monday - Friday

7am - 5:30pm

Saturday

Closed

Sunday

Closed