July 8th

Know Your Total Cost of Ownership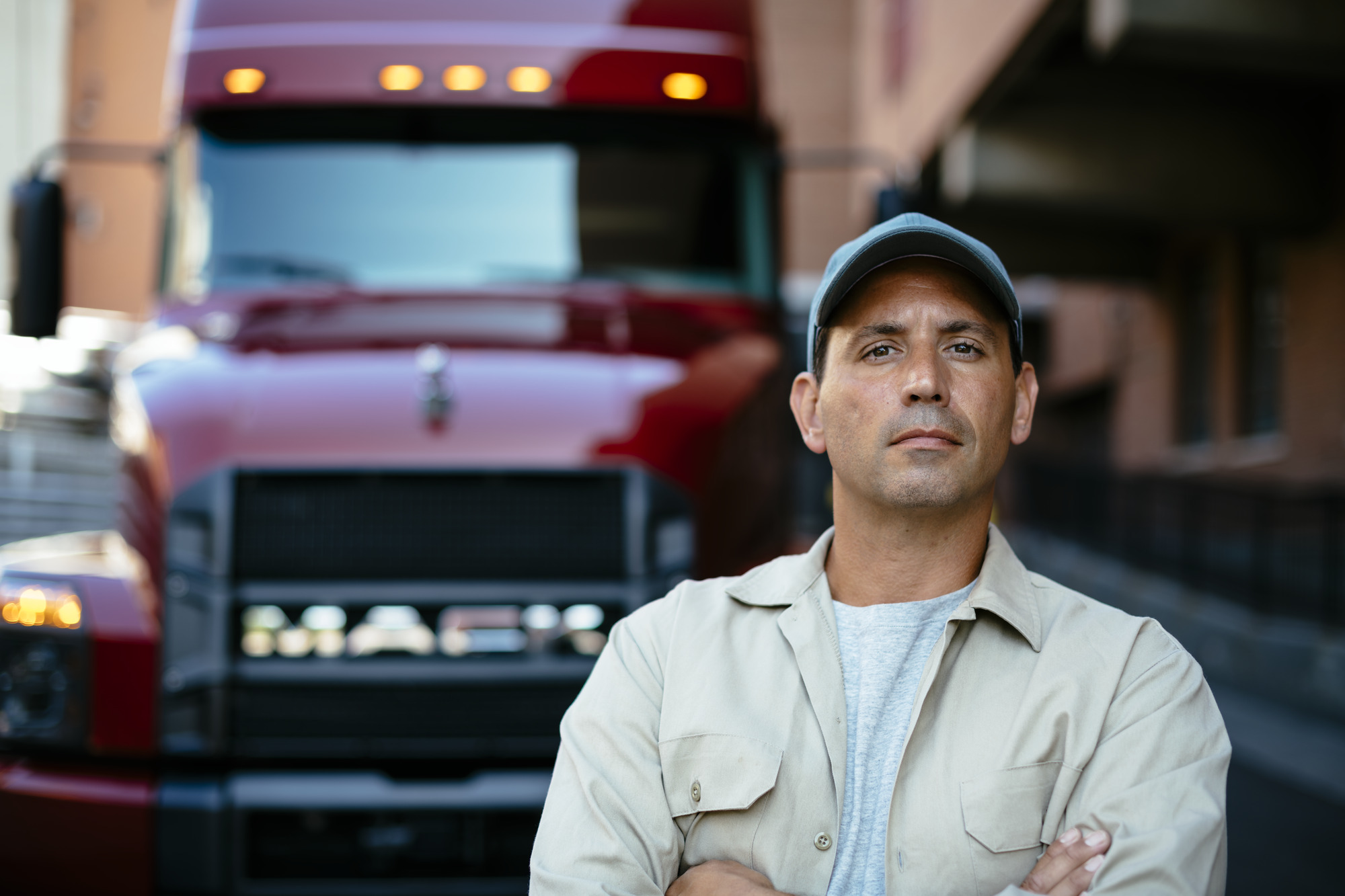 Fleet managers and owner-­operators alike know the importance of total cost of ownership. To a large extent, TCO determines a company's profitability.
Publication Date: 2019-07-08
Know Your Total Cost of Ownership
Some firms diligently track the total costs they pay to operate each truck in their fleet. They know specific numbers for different brands and models and can cite goals when purchasing new vehicles. But for many, monitoring all the variables — especially soft costs that are difficult to quantify — is a daunting task. They're likely aware of purchase prices, residual values and fuel economy, yet have only a vague sense of numbers related to other contributors.
"With any business or even at home, you have to budget," says Stu Russoli, Highway Product Manager for Mack Trucks. "And if you know where each of your costs go, that's a big thing. Do truck owners and fleet managers all sit down and say, 'How many times has a truck been in for service and what are those costs?' They should know if they are losing money through too much service on a vehicle or in other ways, but they might not calculate it all."
Understanding the details of your TCO doesn't have to be overwhelming. We'll define and analyze the pieces, starting with the most significant.
Truck and body costs
This is fairly straightforward. It includes the price of the truck; the cost of any add-ons that don't come from the factory; and, if it is a straight truck, the price of the body (dump, mixer, van body, etc.).
Residual value
This is the approximate amount you will receive when you sell or trade in the truck. Subtracting this number from the original costs will tell you the net price of the vehicle for the number of years you expect to own it. If you are financing a truck, the financing firm will calculate this value by asking you questions such as how many miles you plan to put on the truck and in what applications it will be used.
Mack trucks are known for their high resale values, and this is not by chance. "Mack takes a look at the residual of our trucks, and we evaluate what components help or hurt residuals," Russoli says.
This doesn't mean, however, that you should spec components based solely on how they affect residual value. Mack dealers use knowledge about residual value and customers' operations to help buyers take a nuanced approach.
"A Mack MP®8 (13-liter engine) in a tractor may have a better residual value than an MP®7 (11-liter engine), but if the customer is weight sensitive or has no need for the higher horsepower, staying with the MP7 may be the best solution for that buyer," Russoli says. "The customer needs to ask, 'How much fuel will I save over the life of the truck?' It may be it balances out even though the residual is a little bit lower."
Fuel
Fuel is clearly a major expense and one that can be quantified easily. While it's a no-brainer that, given technology changes, operating older trucks can be costly from a fuel-economy perspective, there are also significant fuel-efficiency differences among newer vehicles.
For example, the Mack Anthem® is available with the HE+ package, which delivers up to a 9.5-percent improvement in fuel economy over a non-HE+ Anthem tractor and achieves the U.S. Environmental Protection Agency's SmartWay designation.
If a company's truck uses 20,000 gallons of fuel per year at a price of $3.25 per gallon of diesel, that's a cost of $65,000. Improving fuel economy by 9.5 percent would mean saving 1,900 gallons of fuel or $6,175.
The HE+ package consists of a number of fuel efficiency-enhancing features, including Energy Recovery Technology and additional aerodynamic features, resulting in significant fuel savings without compromising performance.
"It gives you the full aerodynamic package - everything you can possibly put on it," Russoli says. "So it's super high efficiency."
The HE+ package has been extremely popular since it was announced in March 2018, he adds.
In addition to aerodynamics and advanced technology, another key player in fuel economy is the transmission. "An automated manual transmission definitely will get you better fuel economy than a manual transmission even with the best driver. It is just more consistent on shifting and shifting at the right time even at the end of a shift when most drivers may be tiring out," Russoli says.
The driver
The cost of the driver is not just the paycheck, but also the cost to onboard a driver into the company: orientation, training, routes and learning company rules. Those amounts are anywhere from $5,000 to $20,000, Russoli says, and can include the cost of idle equipment and the lost profits associated with missed business.
With an aim of helping companies retain drivers, Mack focused extensively on driver-centric features when developing the Anthem. The company does research at truck stops and interviews drivers and observes how they utilize their cabs.
"We designed the truck to have a bold look in order to attract drivers and to make them want to drive the truck," Russoli says. "We surveyed drivers and completely redid the ergonomics, moving controls closer to the driver. We raised the roof on our 70-inch sleeper so the driver can stand up right out of the driver's seat, providing more space and easier access to the sleeper. We added secure storage, targeting best-in-class capacity for everything a driver needs to bring along on the trip."
Regular maintenance
Tractor maintenance tends to be similar across OEMs because most are competitive with lube and other maintenance intervals. There are some differences with wear-related items such as brakes, tires and belts.
With disc brakes, for instance: the parts may cost more, but replacing them takes less time so labor costs are lower and they have a longer change interval as well.
One Mack option, the 6x2 liftable pusher axle, decreases tire and brake wear because the axle is lifted when payload diminishes. It also reduces weight and saves fuel.
Downtime
Downtime is perhaps the most challenging aspect to predict, but it can be tracked. And if you monitor your trucks' downtime, trends will emerge that will give you valuable insight.
"Mack has a reputation of being durable and reliable," Russoli says. "We test our trucks more severely and we design for that."
How a truck manufacturer manages unplanned issues and how much technology a fleet uses to address them plays a huge role as well.
Mack's dealer network consists of more than 400 locations and continues to grow and improve with additional master technicians and Certified Uptime Dealer locations.
The Mack Connect suite of uptime solutions include Mack GuardDog® Connect telematics, the Mack Uptime Center with 24/7/365 live support, Mack ASIST, a web-based management system, and Mack Over the Air, which can perform updates while the truck is on the road.
GuardDog Connect detects problems instantly and calls them in to the Uptime Center and to a fleet contact using email, phone or text messages, according to the fleet's preference. If an issue needs immediate attention, it contacts Mack's OneCall customer center with the diagnostic code. A team of experienced technicians evaluates the code and identifies the exact issue and repairs needed. The driver is then instructed where to take the truck. Technicians can begin work immediately, since Mack OneCall and ASIST have provided the necessary information — including parts needed, service instructions and diagnostic information.
Likewise, if a repair can wait until the next service interval or until the truck has a break, Mack Connect will communicate that as well.
"Let's say you lose a half a day or a day every time a truck has to go in for service," Russoli says. "If you know that ahead of time and can prevent that from happening, you don't lose the work you could have done that day. That's really critical, especially in this day and age."
Weight
Fleets and owner-operators who gross out their payloads might want to add the cost per pound of payload to their TCO calculations. If you know how much you can gain or lose per year with a lighter or heavier truck, you can make an educated judgment about whether to spend extra money on lighter weight components.


Even if they are running similar trucks in comparable applications, total cost of ownership can be very different from one company to the next. That's why developing your own data sets is so important. While there is a lot to take into account, calculating the costs is not that complicated, especially if trucks can be dedicated to a specific application. And the potential payback — dramatically improved profits — definitely makes the exercise worthwhile.