Mack
®
Anthem
™
With

All-New Mack
®
Command Steer.
Michael Waltrip learns how Mack Command Steer automatically returns the steering wheel to zero, helping truck drivers like NASCAR hauler Tony Fripp effortlessly maneuver into even the tightest of spaces.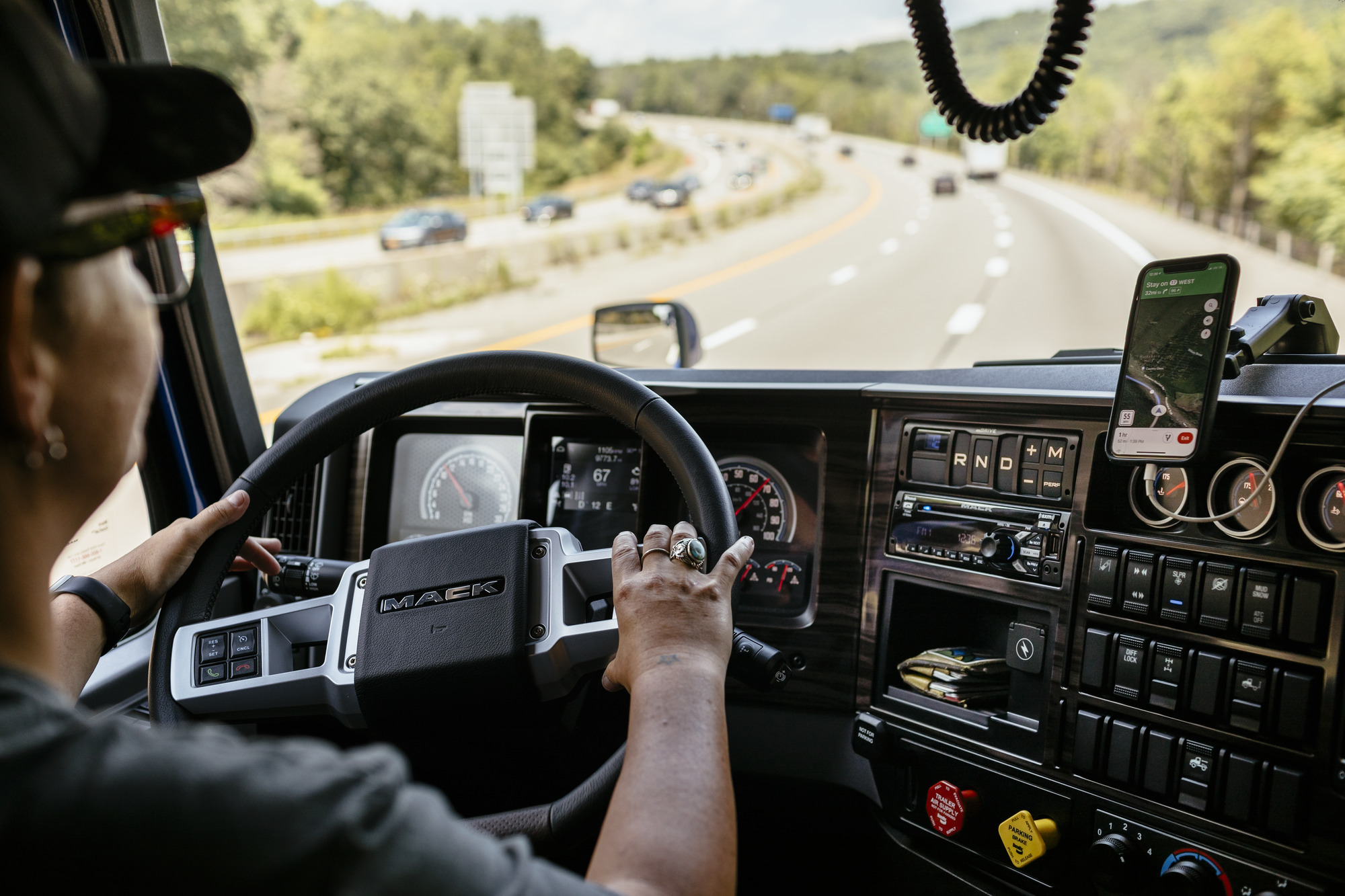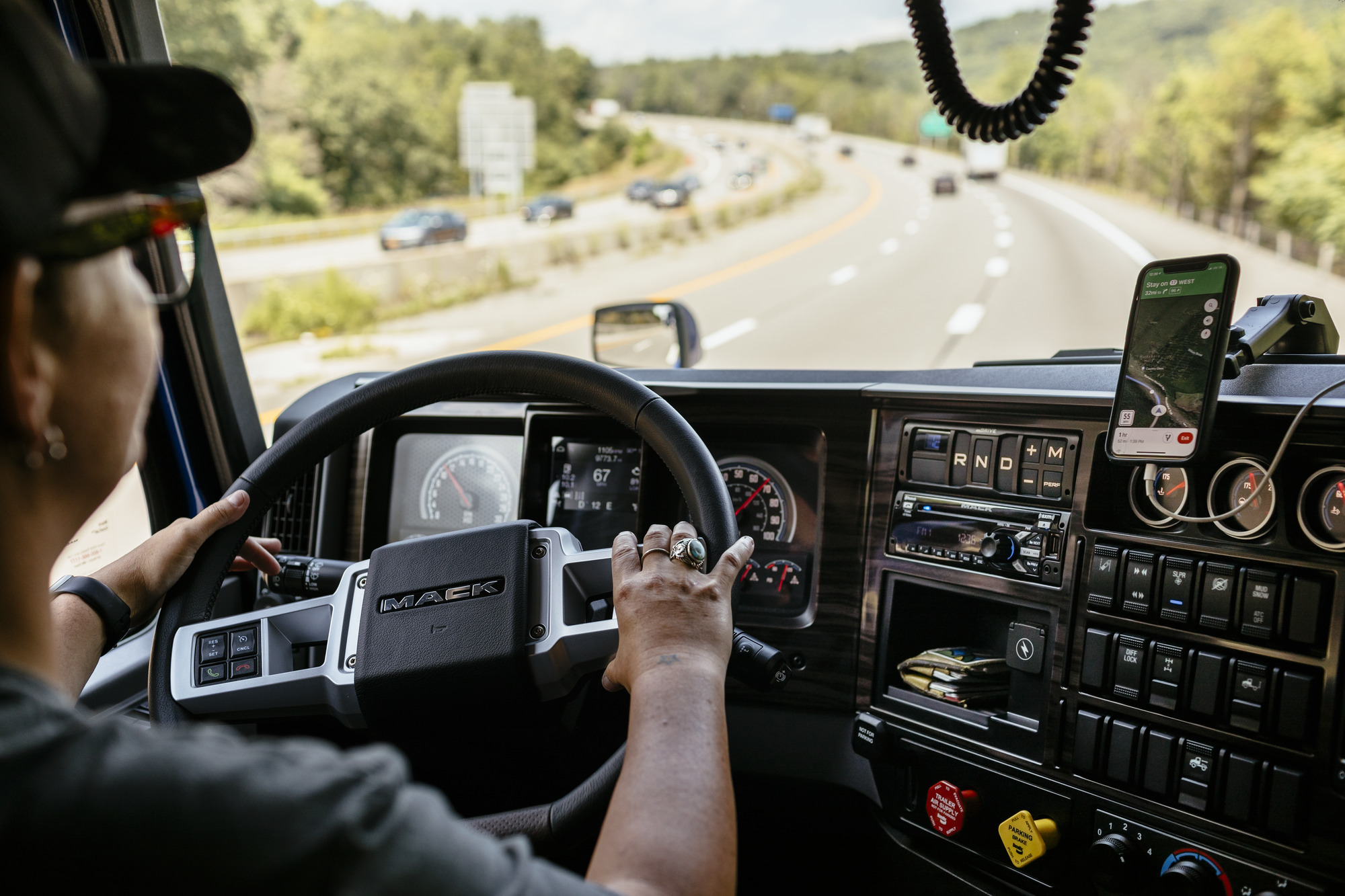 THE COMMAND YOUR DRIVE DESERVES.
An electric motor is connected to the hydro-mechanical steering gear to provide additional torque. The motor is controlled through an ECU and receives signals from vehicle sensors while dampening steering impacts from the ground, helping the driver maintain the desired control.
REDUCES DEVIATIONS.
Command Steer monitors road variations at nearly 2,000 times per second to help maintain directional stability on rough roads and in high winds for a more comfortable ride on every road.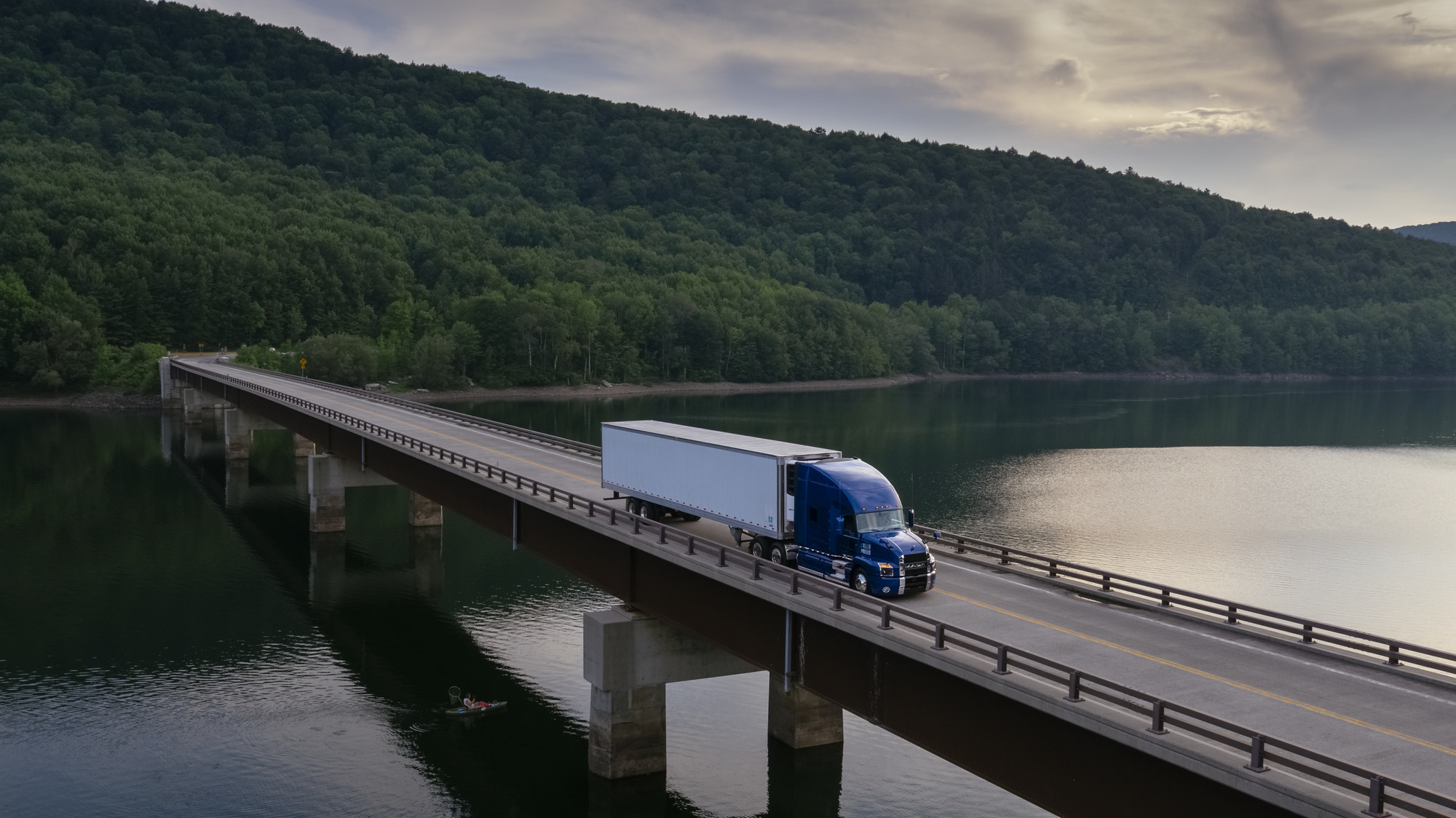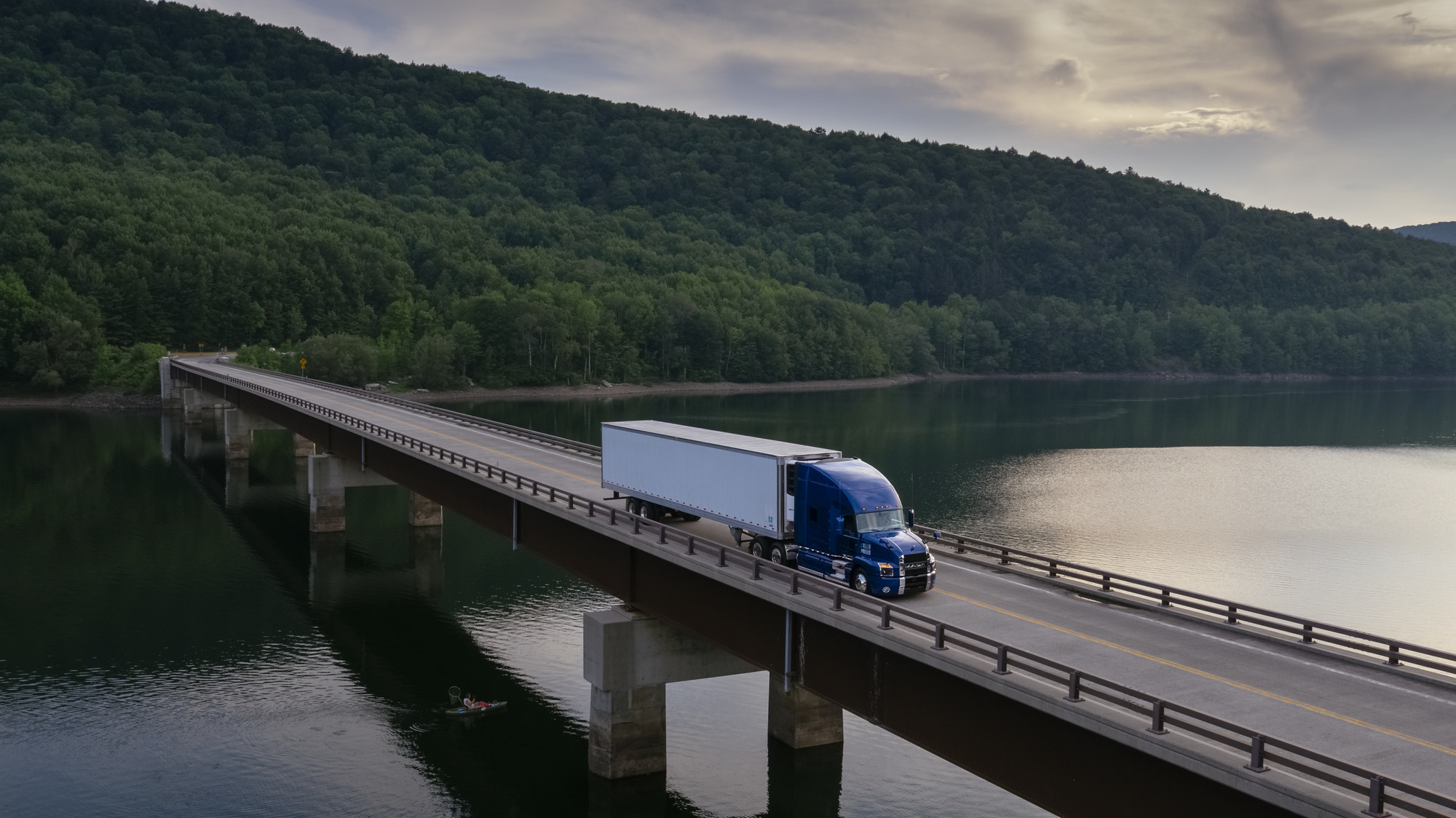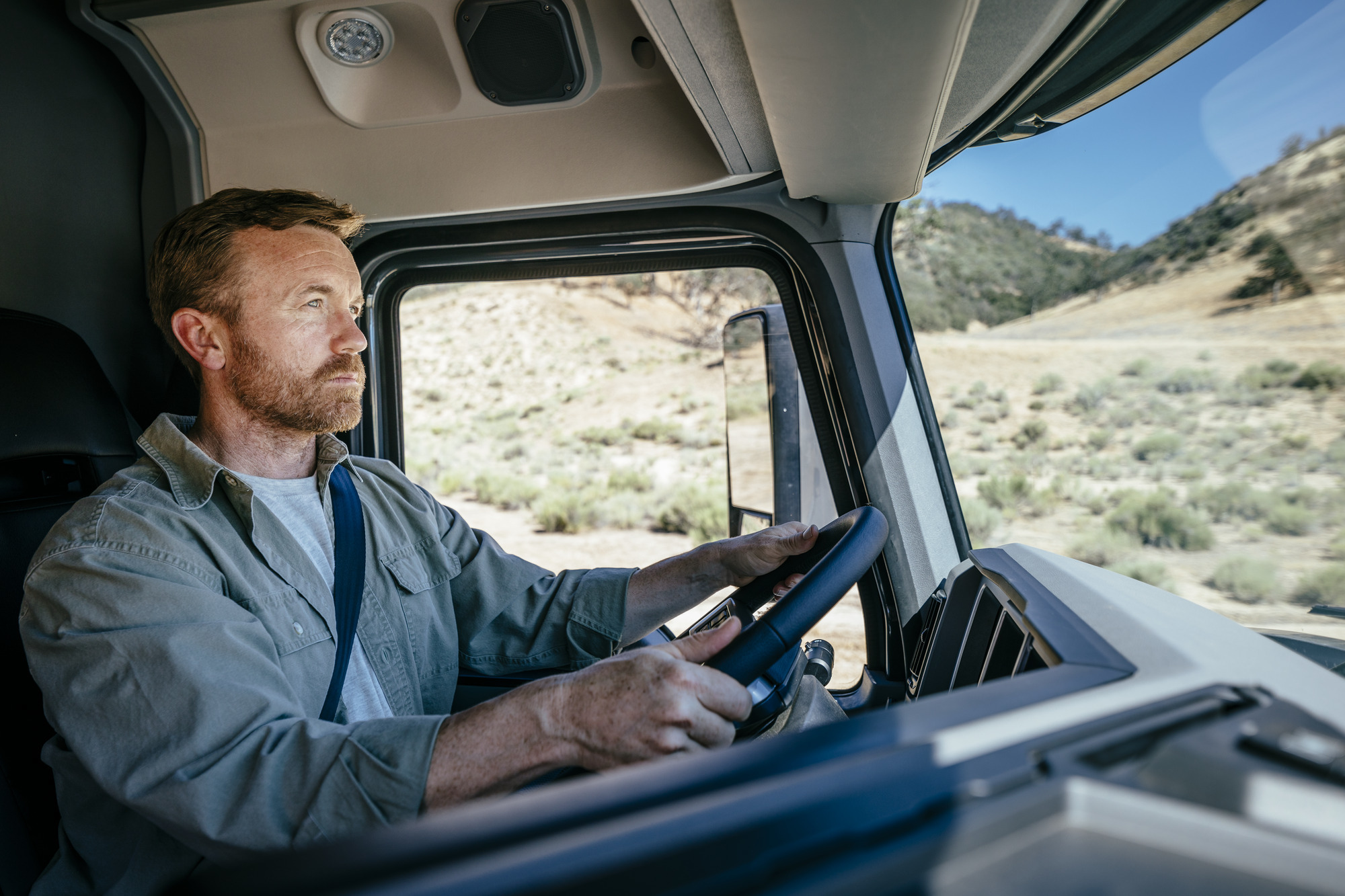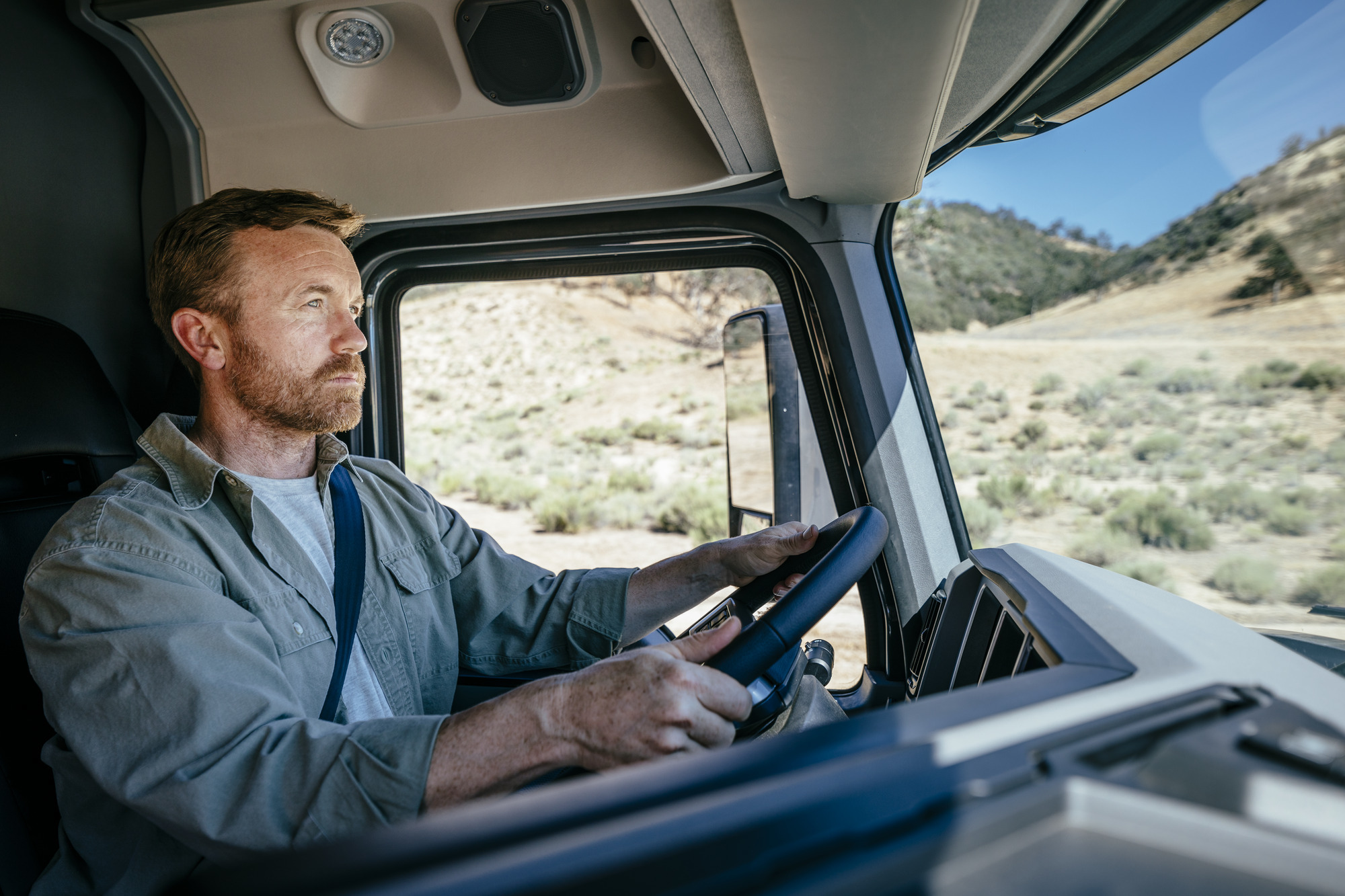 IMPROVED DIRECTIONAL STABILITY.
With Command Steer, drivers don't need to continuously compensate for drifting caused by gusts of wind or banked roads while driving at highway speeds. The result is a steadier and more comfortable ride.
SMOOTHS ROUGH ROADS.
Driving on poor road surfaces is tiring and requires constant directional compensation. Command Steer automatically detects and compensates for rough roadways and job sites to help drivers keep a straight course.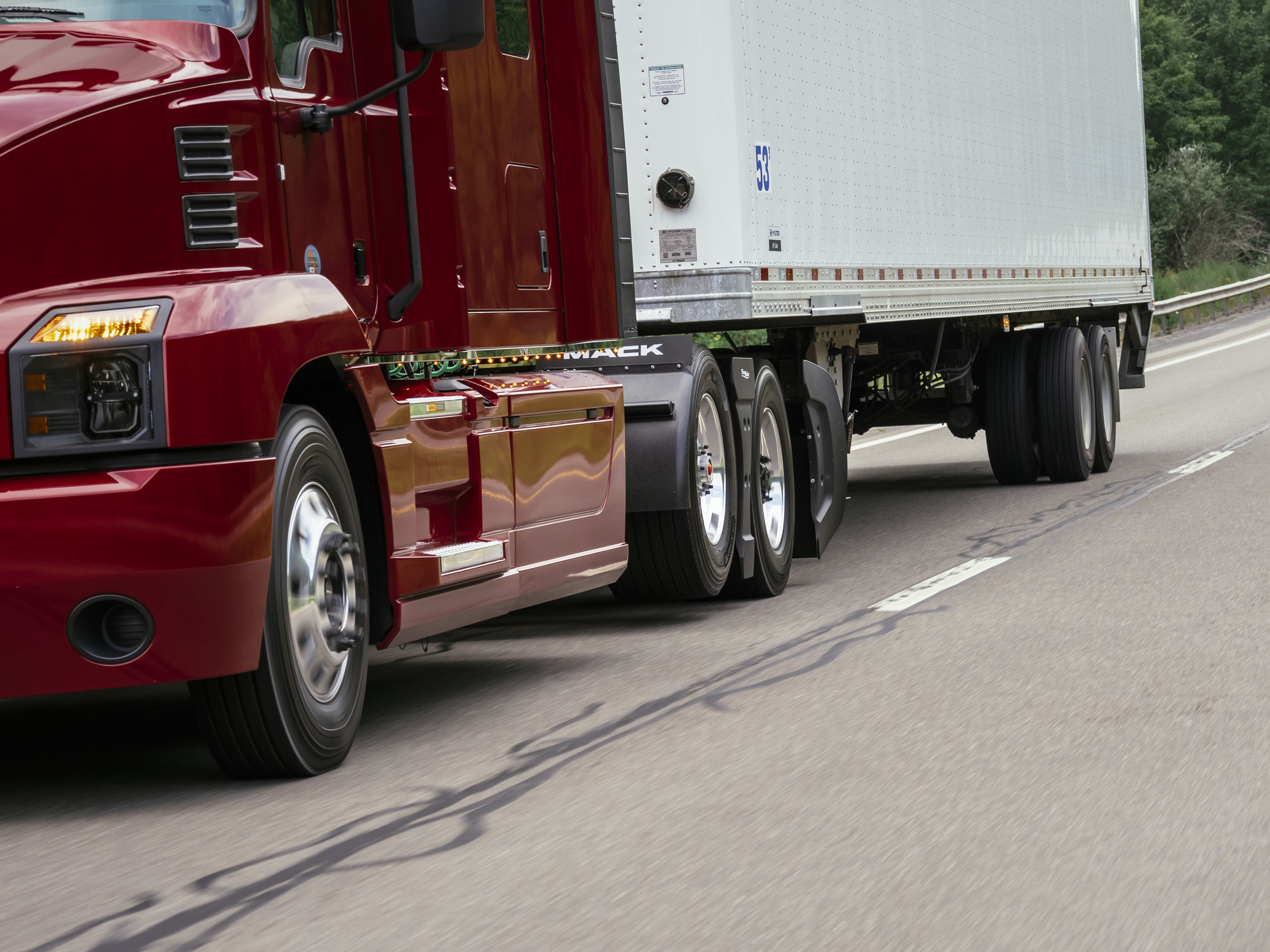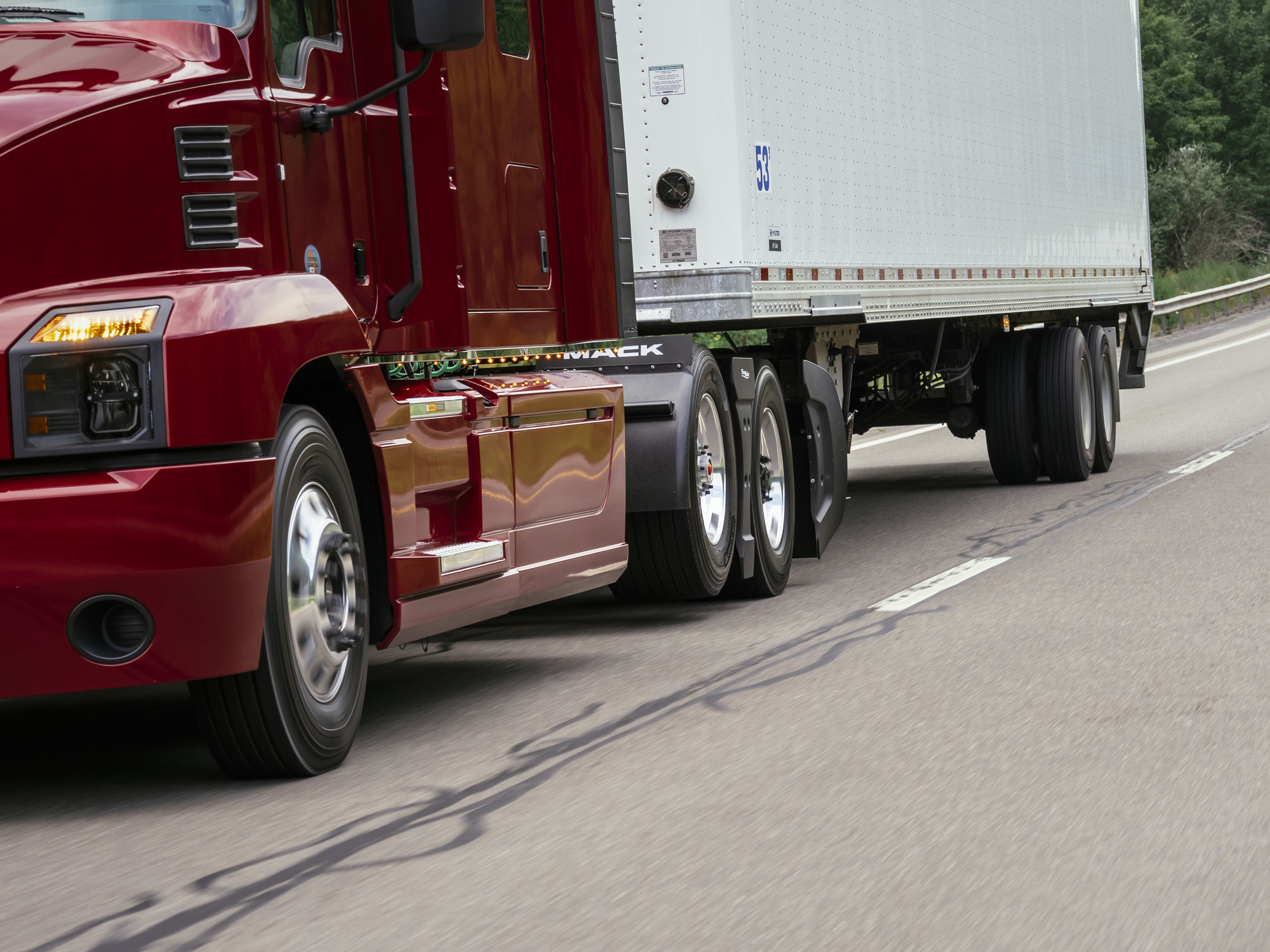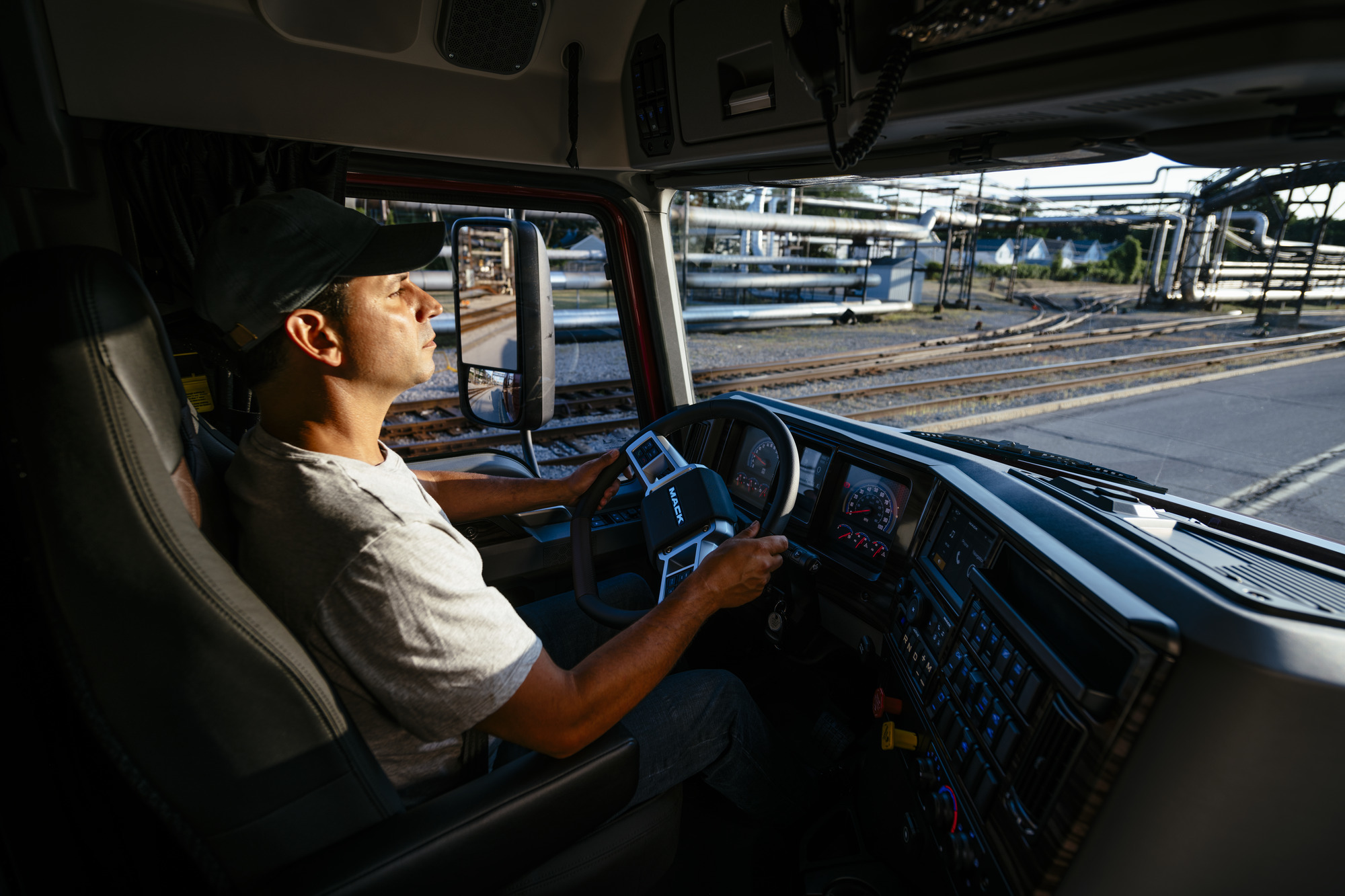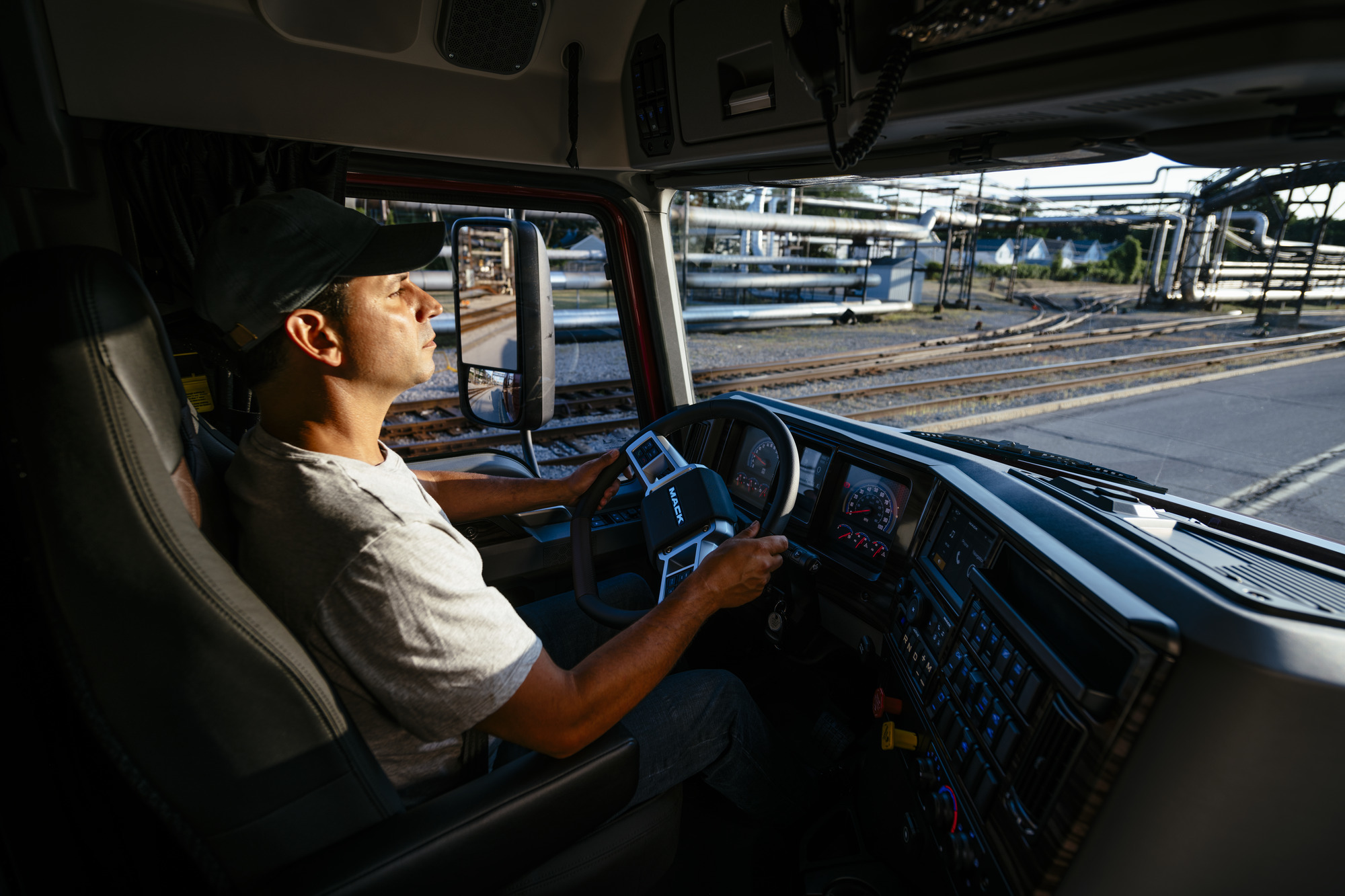 SPLIT FRICTION STABILITY.
When steering and/or braking on surfaces with different friction, Command Steer improves stability and keeps the steering wheel straight and steady to reduce unwanted steering changes.
FEATHER-LIGHT STEERING AT LOW SPEEDS.
Command Steer adds force to the power steering mechanism and adapts to each situation. At low speed, steering is nearly effortless.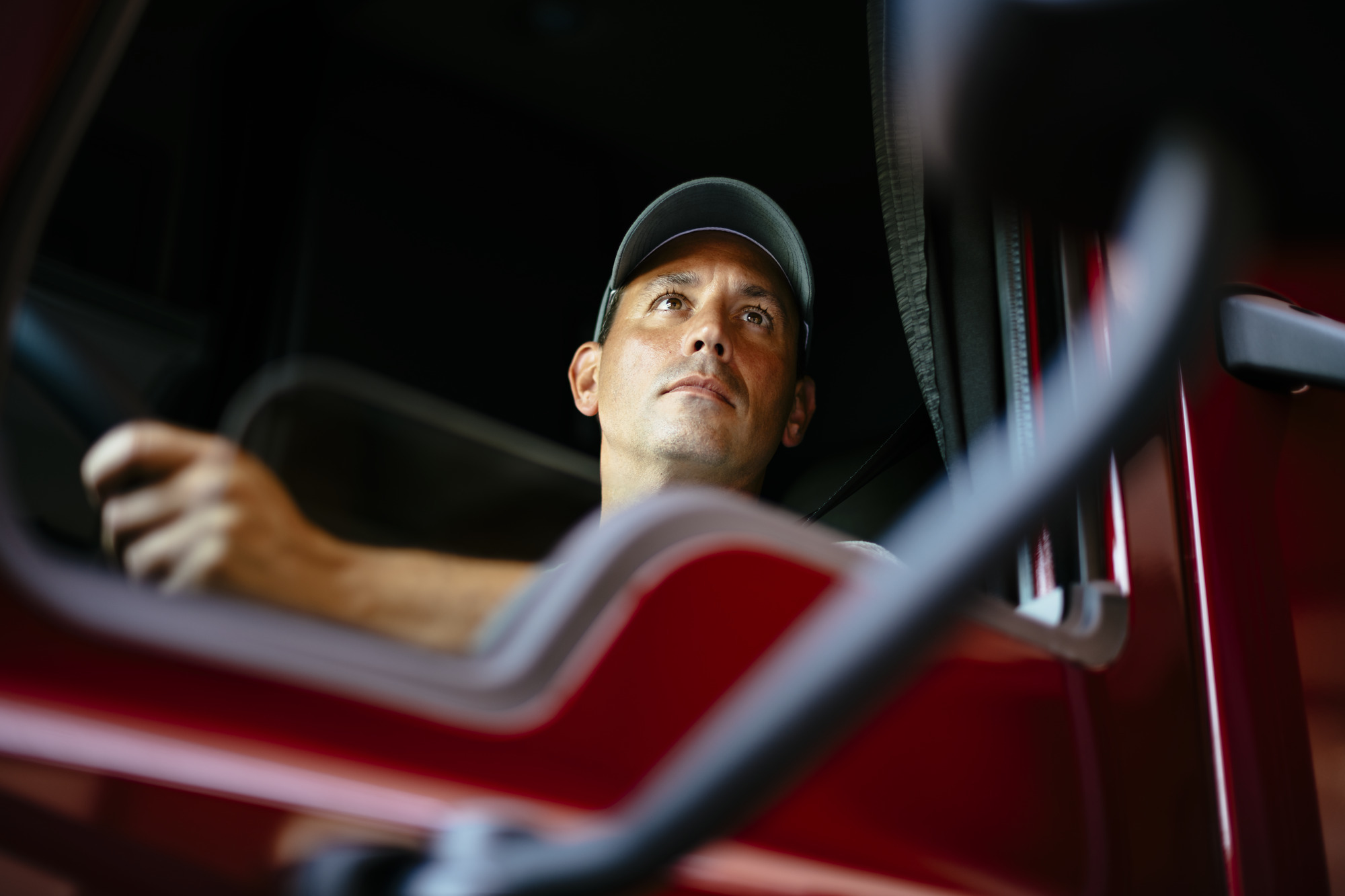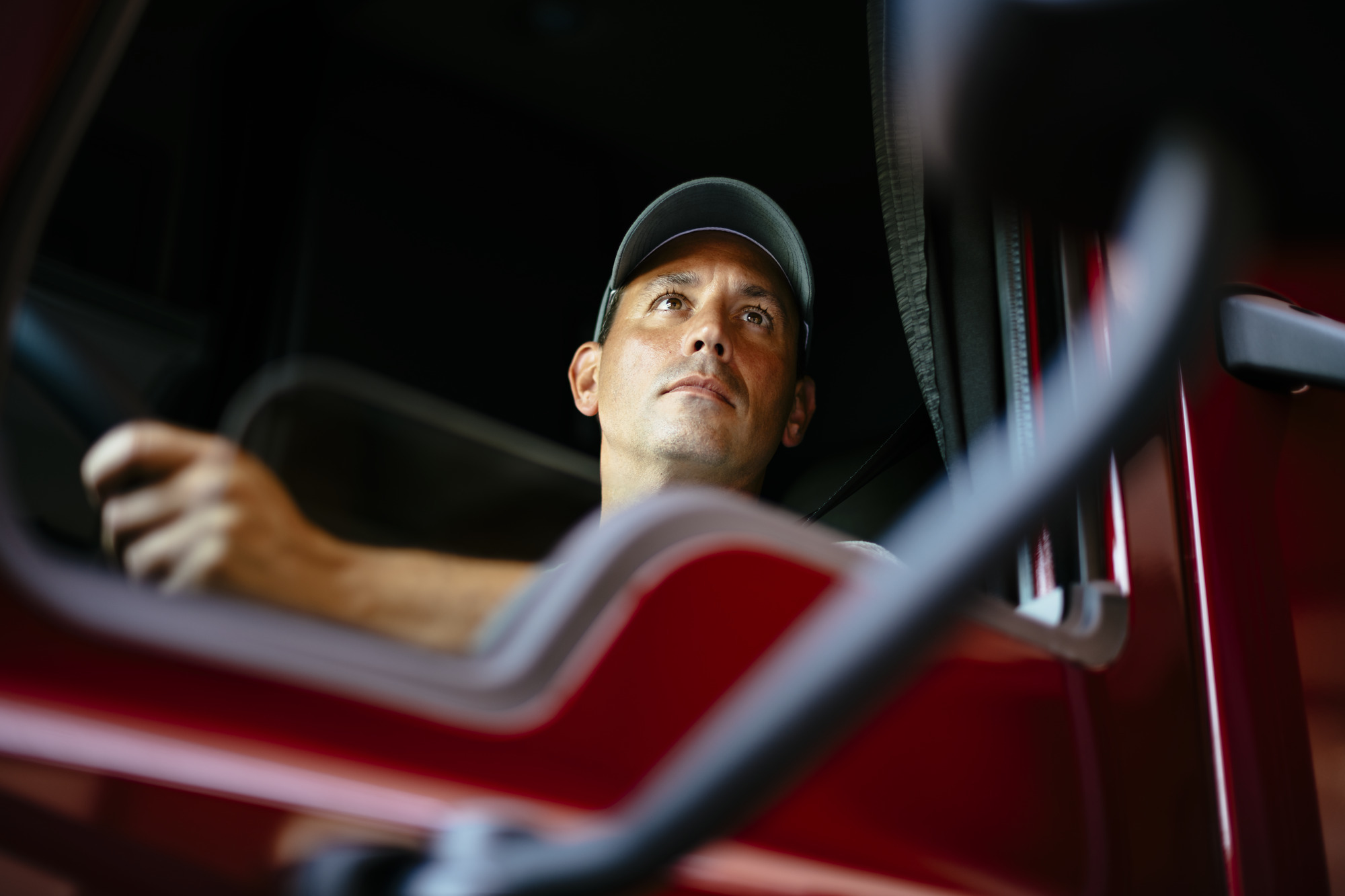 STEERING WHEEL RETURN-TO-ZERO.
During parking, reversing and other low-speed maneuvers, the steering wheel automatically returns to zero, saving drivers from wear-related injuries.

To take a test drive, rent a tractor or arrange for a demo, connect with one of our MACK Sales Professionals –
Spring is coming!
Please fill in the fields and click the submit button. All form fields with an asterisk are required.
Vision Stoney Creek
Monday - Friday

7am - 2am

Saturday

7am - 4pm

Sunday

Closed
Vision London
Monday - Friday

7am - 2am

Saturday

7am - 4pm

Sunday

Closed
Vision Parts Distribution Centre
Monday - Friday

7am - 5:30pm

Saturday

Closed

Sunday

Closed